Lebanon: The Scene Has Become Monotonous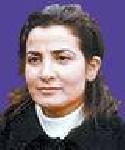 Diana Mukkaled
- Many journalists covered the funeral of the murdered Minister, Pierre Gemayel, the latest victim in a string of political assassinations in Lebanon. These recurring assassinations establish Lebanon worldwide as one of the countries with the highest potential for this type of violent execution. Despite the repercussions of the tragedy of Gemayel's death ¬– evident in the agony of his wife, family, friends and all those participating in the funeral through whom an expressive and moving picture was related – one which the media hastened to transfer, and yet still, only a minority of journalists were able to overcome the sense of monotony in the scene as witnessed by Lebanese citizens nowadays.
It had barely been a few hours after Gemayel's murder when the television screens were appointed with a duty; all programs were interrupted and the news and live coverage of the event were aired instead. Scenes of Gemayel flooded the screens, accompanied by melancholy music. Soon the division in Lebanon became established through the discrepancy of concerns and approaches adopted by the different channels, each with its own inclination.
Events in Lebanon, which potentially involve a lot of civil and political clashes, undoubtedly provide an abundance of material that journalists – both the local and the foreign – strive to present. Several films and documentaries have been produced while others are underway to chronicle what is taking place in the country. These tumultuous occurrences offer the makers of these films rich material to draw from with every passing day. Yet most of these films are open-ended as the Lebanese events never cease to repeat themselves, the complications more perplexing than the prospects of a settlement or solution, making it difficult to imagine convenient endings to the current situation. Divisions in Lebanon carry no suggestion of any signs of impending solutions or clear endings. Thus the media appropriation, with all its different types, remains open to all probabilities such as the civil strife.
What increases the confusion and ambiguity in the scene is an implicit and unspoken agreement that fails to reflect what is truthfully being said in the streets via the media. It is true that some media manipulates the repercussions of public stances for the sake of fuelling sectarian and political clashes. However, this small portion of what has been related though the screens is a simplification of the reality on the streets of a Lebanon that is on the brink of explosion – literally not metaphorically. What took place of clashes and confrontations on the sidelines of Pierre Gemayel's funeral was a sample of this state of frustration. These clashes were covered by newspapers and the Lebanese media without actually showing the scenes of the clash, or revealing its language and the reigning volatile frustration.
The question boils down to which one supercedes the other, professionalism or ethics. It might seem that presenting the division as it actually is, is a duty that is required by professional integrity but it is simultaneously highly combustible material – where do media figures stand in this equation! The strongest likelihood in a situation like this is that it requires a balance between professional stipulations and the necessities that trespass these conditions. The issue may be illustrated through revealing the divisions as they are in return for giving the resulting risks further consideration. This is not a concluding thought; rather the matter requires further contemplation and deliberation between those concerned. Until a solution can be introduced to put an end to this division, the true image is doomed to remain in the margins of the scene rather than dominate its center.
Diana Mukkaled is a prominent and well respected TV journalist in the Arab world,
Source: aawsat.com/english
---

Saudi aggression continues bombing several governorates
The Saudi aggression continued on Sunday to launch airstrikes on several governorates in the country.
A security source said Saudi war jets launched a number of raids on different parts of Hajjah governorate, destroying the building of the Roads and Bridges Authority in Haradh town in addition to many air raids carried out by drones in the town.
The Saudi warplanes also launched many raids on al-Hamara area of Lahj governorate, which led to numerous fatalities, including women and children. More than 16 sorties were carried out against areas of Muthalath al-Anad, al-Anad Air Base, Abain and Karesh, the source said.
In Dhamar governorate, the Saudi warplanes launched an airstrike targeted the Yemeni Economic Corporation building in Ma'abar city.


UN: Yemeni IDPs number doubled
The United Nations has announced that the number of Yemeni internally displaced persons (IDPs) due the military aggression had doubled in less than two weeks.
In a statement issued on Wednesday, the United Nations Office for the Coordination of Humanitarian Affairs (OCHA) said that the number of Yemeni IDPs had increased twice in 19 governorates since 17 April 2015 when 150 thousand Yemeni IDPs were registered.
It warned of the gravity of situations in Yemen because of the aggression.
The statement pointed out that the big number of IDPs are from the northern Hajjah governorate, in addition to southern Al-Dhalea and Abyan governorates.


AI calls for probing into Yemen's civilian deaths by Saudi-led airstrikes
Amnesty International has called for investigating the killing of hundreds of civilians, including scores of children, by the Saudi Arabian-led airstrikes across Yemen.
"The month-long campaign of air strikes carried out by Saudi Arabia and its allies has transformed many parts of Yemen into a dangerous place for civilians," said Said Boumedouha, Deputy Director of Amnesty International's Middle East and North Africa Programme.
"Millions of people have been forced to live in a state of utter terror, afraid of being killed at home. Many feel they are left with no choice but to move away from their destroyed villages to an uncertain future."
The UN has stated that more than 550 civilians have been killed including more than 100 children since the military campaign began on 25 March.
Amnesty International said it has documented eight strikes in five densely populated areas, which are Sa'ada, Sana'a, Hodeida, Hajjah and Ibb, noting that several of these strikes raised concerns about compliance with the rules of international humanitarian law.
According its research, Amnesty International said at least 139 people, including at least 97 civilians, 33 of whom were children were killed during the strikes, and 460 individuals were injured, at least 157 whom are civilians.


OIC appeals to support Yemen with medical aid
The Organization of Islamic Cooperation (OIC) has appealed member states and civil society organizations (CSOs) to provide humanitarian aid to the Yemeni people, especially medical supplies to cope with the big number of injured as a result of the military aggression.
The Secretary General of the OIC Iyad Madani said, in a statement issued Monday, that the OIC is holding consultations with several civil society organizations that have consultative status in the organization to provide food and medical and humanitarian assistance to the Yemeni people.


Pakistan calls on resolving Yemen's crisis through dialogue
Pakistani Prime Minister Nawaz Sharif has renewed his country's desire to resolve Yemen's crisis in Yemen through talks, revealing that his government urges Iran to play a role in bringing various Yemeni parties to the dialogue.
In his statement issued Monday, Sharif said that his country wants to resolve Yemen crisis through talks.
He added that Islamabad urged Tehran to play a role to bring conflicting parties in Yemen to the dialogue table, the official news agency of Pakistan quoted the Prime Minister as saying in a statement.


Yemen: Zeid calls for investigations into civilian casualties
UN High Commissioner for Human Rights Zeid Ra'ad Al Hussein on Tuesday reminded all sides to the conflict in Yemen to ensure that attacks resulting in civilian casualties are promptly investigated and that international human rights and international humanitarian law are scrupulously respected during the conduct of hostilities in the country.
In addition to hundreds of fighters, at least 364 civilians are reported to have lost their lives since March 26, including at least 84 children and 25 women. Another 681 civilians – possibly more – have been injured. Dozens of public buildings, including hospitals, schools, airports and mosques have been destroyed in airstrikes, through shelling and other attacks.


Ban Ki-Moon Urges Return To Political Talks In Yemen
The UN secretary-general has said that two weeks of Saudi-led air strikes against Yemen, "have turned an internal political crisis into a violent conflict that risks deep and long-lasting regional repercussions".
Ban Ki-moon on Thursday told reporters that he was urging all countries in the region to go beyond national priorities and help the Yemeni people, saying "the last thing the region and our world need is more of the chaos and crimes we have seen in Libya and Syria".


Pakistan's Parliament Rejects Joining Saudi Coalition In Yemen
ISLAMABAD: On day five of the joint parliamentary session on Yemen, lawmakers approved a draft resolution proposing that Pakistan "should maintain neutrality in the conflict so as to be able to play a proactive diplomatic role to end the crisis".
It further said that the crisis in Yemen could "plunge the region into turmoil", calling upon the warring factions in Yemen to resolve their differences "peacefully and through dialogue".
The resolution noted that while the war in Yemen was not sectarian in nature, it had the potential of turning into a sectarian conflict and thereby having a critical fallout in the region, including within Pakistan.