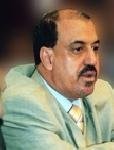 Almotamar.net Gulf News
- Sana'a: Yemen will not be able to combat terror without regional and international cooperation, said a Yemeni official, who warned of the ramifications of letting Yemen fight terrorism alone.
"This issue of terror does not only concern Yemen but it concerns the region and the whole world. We have spent a lot of our development money to combat terror. But I think we cannot continue alone with the others watching. Because combating terror is the responsibility of all," said Sultan Al Barakani, Assistant Secretary-General of Yemen's ruling party, General People's Congress, in an interview with Gulf News.
Al Barakani, who is also chairman of the majority in Parliament, anticipates that a law regulating the carrying and possession of guns will be introduced during the first half of next year.
Investment friendly
"The law is very urgent; an environment of investment cannot be created if people are carrying weapons. I confess that there is a social heritage that is difficult to ignore, but today it's different, this country cannot achieve progress without investment."
Faced by refusal from tribal forces, the draft law for weapons was submitted to Parliament in 1995. The official added that he expected that two other laws relating to combating corruption would also be issued soon.
The laws of tenders and combating corruption, now being debated in the Parliament, are expected to be enforced four months from now, he said. According to these two laws, a national panel to combat corruption and another for administering public tenders will be created, a step seen by observers as the most important one for genuine reforms if implemented.
Al Barakani said President Ali Abdullah Saleh's ambitious programme for reform is for the future of Yemen. "[He] wants to leave office after being reassured about his achievements, unity, democracy, and also having everything institutionalised."
When asked about a possible reshuffle, which Saleh's ambitious programme requires, the official said: "The reshuffle is something connected to the regulatory panel and the elected head of the state, and I think this issue has not been discussed yet and it's too early to talk about it."
Regarding relations between Yemen and the Gulf Cooperation Council, and whether it is the qualification or politics that obstruct Yemen's membership in GCC, Al Barakani said: "Of course Yemen needs to be qualified especially in terms of legislation, and this does not mean that because there is a royalist and republican system, it does not mean we disagree on these issues, the issue is integration and common interests. Being rich or poor, a republican or a royalist is not the issue."
Opposition view on Local Authority Law 'welcomed'
Sana'a: A senior official from Yemen's ruling party, the General People's Congress, said his party would welcome any observations from the Opposition parties over an expected amendment to the Local Authority Law. The heads of the country's provinces and districts will be directly elected once the controversial amendment is approved.
However, the official said his party would call the Opposition and all concerned people to give their observations only once his party had finished discussing it.
Earlier, the Opposition alliance, known as the Joint Meeting Parties (JMPs), asked the ruling General People's Congress (GPC) to share discussions over amendments to the Local Authority Law. GPC did not respond.
"We did not respond to that proposal because we had not yet prepared anything to discuss with our political partners, and although the issue of amendment is a GPC obligation it concerns everyone and it's the right of everyone to participate in it, and we will of course, make use of their observations and remarks, " said Sultan Al Barakani, GPC Assistant Secretary-General.
GPC has been discussing amendments to the Local Authority Law since early October to directly elect the heads of local councils, governors and directors of districts. Heads of provinces and districts, who are the heads of local councils, are appointed by the government.
The committee in charge of studying the amendments, in its report to President Saleh last week, however, did not recommend direct election of the heads of local councils, governors and directors "for fear of weakening loyalty to the central State".
Concerns
The concern about direct elections comes from two directions according to Al Barakani. There will be conflict between wills and programmes of the elected heads and elected members of the councils because each side has had the confidence of the voters.
The high cost of re-election in case the governor or director dies, is ousted, or referred to court, is also another reason for concern about the direct election of the heads of the administrative units. Last October President Saleh announced that the governors and directors would never be appointed but directly elected as heads of the local councils from early 2007.
Al Barakani denied any rupture between his party and JMPs but admonished them for not "taking the initiative" in resuming contact with the GPC since the September Presidential elections.