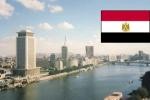 CAIRO (Reuters) -
- Egyptian authorities detained 25 people in raids on businesses owned by members of the Muslim Brotherhood, the strongest opposition movement, security and Brotherhood sources said on Sunday.
The raids targeted Islamic bookstores, a publishing house, a pharmaceuticals company, a contracting firm and a furniture store, all of which are wholly or partially owned by Muslim Brotherhood members, Brotherhood sources said.
Muslim Brotherhood lawyer Abdel Moniem Abdel Maqsoud said police arrested five members who managed or owned the companies, and confiscated large sums of money from the businesses raided.
Police also rounded up 20 of one company's employees, all of whom were unaffiliated with the Brotherhood, Abdel Maqsoud said.
Although officially banned, the Muslim Brotherhood operates relatively openly but is subject to frequent crackdowns by the government which often detains members without charge for months at a time.
In a statement the Brotherhood's General Guide Mohamed Mahdi Akef said the detentions were a smokescreen to reduce opposition to the constitutional amendments the government planned to submit to parliament in a few days.
The Brotherhood and others feel the proposed amendments are calculated to secure an easy win for the ruling National Democratic Party's candidate, who many believe would be Gamal Mubarak, the president's son.
The next presidential election must be held by 2011. The first multi-candidate election was held last year.
Several dozen Brotherhood students held a protest march two weeks ago wearing black militia-style uniforms and black balaclavas.
Since then, police have arrested 140 Brotherhood members, the vast majority university students but also including deputy leader Khairat el-Shatir. Police are holding them for questioning.
The Brotherhood holds nearly a fifth of seats in parliament, its members standing as independents to get around the ban.