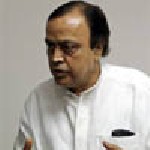 almotmar.net Zeenews
- New Delhi, Jan 30: Petroleum and Natural Gas Minister Murli Deora is leading a high level delegation today to Libya and Yemen for enhancing cooperation in the hydrocarbon sector with the two countries.
In the first leg, the delegation will visit Libya and hold a bilateral meeting with National Oil Corporation (NOC) chairman Shukri Ghanen.
An MoU between the two countries will provide a framework for cooperation in the oil and gas sector and also facilitate Indian oil companies, particularly in the public sector, to firm up agreements for specific projects in the exploration and production (E P) and downstream activities.
A Consortium of Oil India (OIL) and Indian Oil Corporation (IOC) intends to expand their participation in the Libyan E P sector where they own two exploration blocks. Similarly, ONGC Videsh Ltd is also exploring further E P ventures after securing an exploration block in Libya in December 2006.