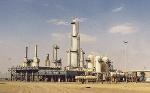 almotamar.net
- Proxim WiMAX Solution Supports SCADA and Mission-Critical Wireless Applications
SAN JOSE, CA -- (MARKET WIRE) -- March 21, 2007 -- Proxim Wireless Corporation, a global pioneer of end-to-end solutions in Wi-Fi® mesh, WiMAX, MeshMAX™, WLAN, and wireless backhaul and wholly owned subsidiary of Terabeam, Inc. (NASDAQ: TRBM), today announced that Nexen Petroleum, a global energy company, has selected Proxim's WiMAX product family to support oil field expansion in its Canadian East Al-Hajr oilfield operations in Yemen.
The Proxim network, which includes Proxim's WiMAX Forum Certified™ Tsunami™ MP.16 ruggedized base stations and subscriber units, will transmit Supervisory Control and Data Acquisition (SCADA) information, backhaul security and surveillance cameras, provide intranet access to field service personnel, and enable remote monitoring and maintenance.
"We set out to accomplish some important business objectives in a remote and challenging environment," said Phil Gorsuch, Project Lead, SCADA Communications, Nexen Petroleum. "After an extensive review of several market competitors, we chose Proxim's WiMAX product line because it helps us meet those objectives by offering us the best solution for SCADA data backhaul, support for our field applications, and exceptional pre- and post-sales support. We will continue to grow the network in Yemen as we discover and tap new oil fields."
"We are pleased that Nexen has chosen our WiMAX product line as its communications platform to manage SCADA data and support other important applications at the first mile of energy exploration and production," said Geoff Smith, Vice President, Worldwide Marketing and Product Management, Proxim Wireless. "Nexen's choice of Proxim is strong endorsement that our WiMAX technology and products can meet a customer's toughest requirements -- like those of Nexen's 'digital oil field' in Yemen."
Proxim's Tsunami MP.16 product family of ruggedized base stations and outdoor subscriber units and accessories support the licensed 3.5 GHz frequency band. Awarded a 2006 Product Innovation Award by Frost & Sullivan for "Truly Innovative WiMAX Solutions," the Tsunami MP.16 Series supports converged video, voice, and data transmission in both fixed and mobile applications.
About Nexen Petroleum
Nexen Inc. is an independent, Canadian-based global energy company, listed on the Toronto and New York stock exchanges under the symbol NXY. Nexen, Inc. is uniquely positioned for growth in the North Sea, deep-water Gulf of Mexico, the Athabasca oil sands of Alberta, the Middle East and offshore West Africa. The Company adds value for shareholders through successful, full-cycle oil and gas exploration and development and leadership in ethics, integrity and environmental protection.
SOURCE: S Y S - CON