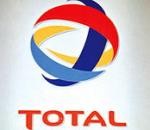 Almotamar.net
- Construction of Liquefied Natural Gas (LNG) Project would be finished by 2008, the Total company's Middle East official said on Saturday.
During his meeting with Minister of Planning and International Cooperation Abdul-Karim al-Arhabi, the Total official said that the exporting process will be started by early of 2009. He added that the project would offer 1000 job opportunities, saying that the company concerns to enhance its ties with the government of Yemen in field of exporting Yemeni liquefied natural gas.
Al-Arhabi affirmed the importance of accelerating process of the constructions of the project as it is considered one of the strategic economic projects in the country. He valued efforts of the Total company to boost its cooperation with the government.
Yemen News Agency