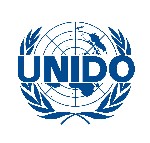 Almotamar.net Daily News
- MANAMA: The United Nations Industrial Development Organisation (Unido) has launched a six-day capacity building programme through its Arab Regional Centre for Entrepreneurship and Investment Training (ARCEIT).
It started on Tuesday and will continue until Sunday for the transfer of the Bahrain-Arab Model to Palestine and Lebanon.
The programme aims at building the capacities of the participants and giving them the means of managing the Bahrain-Arab Model in their respective countries, in addition to providing them with the needed skills to provide effective business counselling.
The capacity building programme organised by ARCEIT in co-operation with the Bahrain Development Bank (BDB) and the Arab Gulf Programme for United Nations Development Organisations and is being attended by five Palestinian experts from the Palestine Information and Communications Technology Incubator in Ramallah.
Their participation was sponsored by InfoDev, a subsidiary of the World Bank in charge of developing entrepreneurship awareness and raising the capabilities of support institutions.
Two participants from Lebanon, representing the Arab Open University in Beirut, and another from the Chamber of Commerce and Industry in the Eastern Province of Saudi Arabia are also involved.
The Bahrain-Arab Model is a package approach specifically structured for assisting potential entrepreneurs in materialising their business ideas into existing ventures.
It focuses on business skills development; business counselling and technology tie-ups leading to fully-fledged joint ventures; financial linkages and virtual and in-wall incubation.
To date the Bahrain-Arab Model for Enterprise Development and Investment Promotion is being implemented in 10 countries: Bahrain, Jordan, Kuwait, Saudi Arabia, Sudan, Yemen, Laos, Mozambique, Tunisia and Uruguay.
Steps have already been made for the transfer of the model to Sierra Leone, Liberia and Guinea.
Bahrain head of UNIDO - ITPO and ARCEIT Dr Hashim Hussein will be signing a working arrangement with the Khalifa Fund to Support and Develop Small and Medium Enterprises with the aim of transferring the Bahrain-Arab Model to the UAE and assist in the establishment of a Centre for the Economic Empowerment of Women, together with the Abu Dhabi Businesswomen Council and the Abu Dhabi Chamber of Commerce and Industry.
Source: Daily News