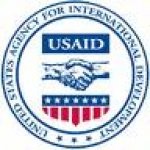 almotamar.net
- The deputy chairman of the Millennium Challenge Fund Maurine Harrington said Friday the fund's board of directors would hold a meeting next week chaired by Chairperson Condoleezza Rice, the US Secretary of state to discuss reforms carried out by Yemen as well as the discussion of the threshold project to which Yemen has been qualifier=ed.
Yemen's minister for legal affairs Dr Rashad al-Rassas reviewed with Harrington in Washington on Friday the institutional and legislative reforms made by Yemen especially in the area of tenders and combating corruption in addition to draft laws of local rule, arbitration and local authority.
On the other hand Dr al-Rassas held talks at the World Bank headquarters with the executive manager of the bank Dr Merza Hassan that tackled the legislative and legal developments that Yemen government is carrying out.