no comments in "Yemen in news"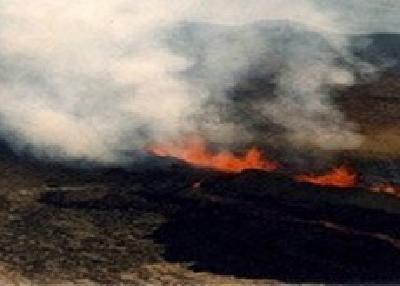 Yemen volcano erupts again
Google News Alert - The volcano that erupted on a small island off the coast of Yemen has again begun spewing lava and ash into the air, Yemen's navy said on Wednesday.

Hussein Abdul-Rahman, head of command and control centre at the Naval Operation Room, told state news agency Saba that the volcano has restarted eruptions, without giving any further details.

The volcano lies on the island of Jazirt Al-Tair in the Red Sea, about 130 kilometres from Yemen.
Inactive for over a century, the volcano first erupted on Sunday after several earthquakes were felt on the island.

The volcano has so far produced one kilometre long lava flows and blackened the water within 10 kilometres of the island.

Six Yemeni soldiers, part of a garrison of 50 stationed on the island, were killed in the eruption, while another 15 were injured.

On Monday Yemen's coastguard said shipping had been unaffected by the eruption.

Shipments of around three million barrels of oil per day pass through the southern entrance to the Red Sea.


More from "Yemen in news"
---

Mercenaries kill, abduct hundreds of al-Serari people
The Riyadh's mercenaries have killed and abducted hundreds and destroyed tens of houses of al-Serari village's citizens in Taiz province, a local report said on Wednesday.
The report showed that the mercenaries have abducted at least 125 civilians form al-Serari, al-Hyyar and Thi al-Brah villages in Saber-al


UN Coordinator calls for immediate truce in Taiz
The UN Humanitarian Coordinator for Yemen called on Wednesday for an immediate humanitarian truce in Taiz province.
"I call on all parties to agree immediately to a humanitarian pause," said Jamie McGoldrick in a statement issued yesterday by the UN Office for the Coordination of Humanitarian Affairs (OCHA).
James McGoldrick voiced an alarm at increasing bloodshed in the southwestern Taiz province, particularly al-Serari area.


Missile force bombards hirelings at 115th Brigade in Jawf
The missile force of the army and popular committees targeted on Tuesday the hirelings gatherings at the 115th Brigade Camp in al-Hazm city of Jawf province.
A military official told Saba that the army and popular committees fired barrages of Katyusha missiles on hirelings at the 115th Brigade Camp,


Hirelings burn over 50 houses in al-Sarari village
The Saudi aggression's hirelings burned more than 50 houses after looting them in al-Sarari village in Taiz province, a local official said on Tuesday.
The official pointed out that the burning of houses and detaining of people is still continuing in al-Sarari village, noting that over 38 citizens were detained from al-Sarari village and the neighboring village of Thi-al-Barh