no comments in "Yemen in news"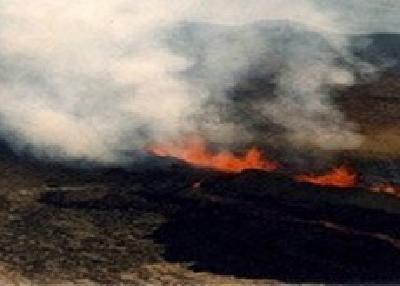 Yemen volcano erupts again
Google News Alert - The volcano that erupted on a small island off the coast of Yemen has again begun spewing lava and ash into the air, Yemen's navy said on Wednesday.

Hussein Abdul-Rahman, head of command and control centre at the Naval Operation Room, told state news agency Saba that the volcano has restarted eruptions, without giving any further details.

The volcano lies on the island of Jazirt Al-Tair in the Red Sea, about 130 kilometres from Yemen.
Inactive for over a century, the volcano first erupted on Sunday after several earthquakes were felt on the island.

The volcano has so far produced one kilometre long lava flows and blackened the water within 10 kilometres of the island.

Six Yemeni soldiers, part of a garrison of 50 stationed on the island, were killed in the eruption, while another 15 were injured.

On Monday Yemen's coastguard said shipping had been unaffected by the eruption.

Shipments of around three million barrels of oil per day pass through the southern entrance to the Red Sea.


More from "Yemen in news"
---

Army missile unites target mercenaries in Sourwah
The missile units of the army and popular force targeted on Friday gatherings of Saudi-paid mercenaries in Sourwah district of Marib province, a military official said.
Dozens of mercenaries were killed and wounded, Including Colonel Saleh Al-Kahli Al-Bukhaiti, commander of a battalion of mercenaries with a number of his companions, the official added.


Mercenaries launch artillery attacks on citizens' houses in Serwah
The Saudi-paid mercenaries launched on Friday intensively artillery and missile attacks on houses and farms of citizens in Serwah district of Mareb province.
A local official said that and artillery bombardment of the mercenaries targeted the areas of the airport, al-Haglan, Wadi Nawa and Souk Serwah, and caused great damage to the houses and farms of citizens.


49 Yemeni civilians killed in 212 Saudi aggression airstrikes in six days
At least 49 civilians were killed, Including thirteen children and six women, and 16 others wounded including a woman and child in 212 airstrikes launched by US-backed Saudi aggression warplanes on several Yemeni provinces over the past six days, officials and residents said.
In Sanaa province, the aggression warplanes launched 55 air strikes on the districts of Nehm, Hamdan, Sanhan, Belad Alroos.