no comments in "Yemen in news"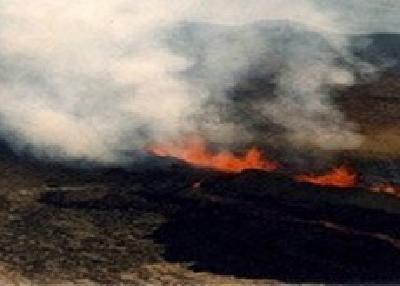 Yemen volcano erupts again
Google News Alert - The volcano that erupted on a small island off the coast of Yemen has again begun spewing lava and ash into the air, Yemen's navy said on Wednesday.

Hussein Abdul-Rahman, head of command and control centre at the Naval Operation Room, told state news agency Saba that the volcano has restarted eruptions, without giving any further details.

The volcano lies on the island of Jazirt Al-Tair in the Red Sea, about 130 kilometres from Yemen.
Inactive for over a century, the volcano first erupted on Sunday after several earthquakes were felt on the island.

The volcano has so far produced one kilometre long lava flows and blackened the water within 10 kilometres of the island.

Six Yemeni soldiers, part of a garrison of 50 stationed on the island, were killed in the eruption, while another 15 were injured.

On Monday Yemenís coastguard said shipping had been unaffected by the eruption.

Shipments of around three million barrels of oil per day pass through the southern entrance to the Red Sea.


More from "Yemen in news"
---

Police, popular forces arrest 81 suspects
A total of 81 persons have been arrested on charges of various crimes in several governorates over the past two days, a police official said on Monday.
The official said that 58 of the accused were arrested for serious crimes, while 23 charged with petty crimes, and 19 others have been referred to the public


Saudi warplanes targets home in Bani Hashish
A Saudi aggression warplane destroyed a citizen's home in Bani Hashish district of Sanaa province in an air strike overnight, an official said on Monday.
The strike flattened the home and badly damaged the nearby houses.
The Saudi aggression fighter jets also waged other raids on al-Jmima Mount, caused huge damage to public property and telecommunications towers, said the official.


President calls UN to end Saudi barbaric aggression, blockade on Yemen
President Saleh al-Sammad called the United Nations security council to stop Saudi-led barbaric aggression and blockade on Yemen, in a letter sent to the UN late on Saturday.
In the letter, the president detailed brutal and inhumane crimes committed by the Saudi-led barbaric coalition during 18 months of aggression against the