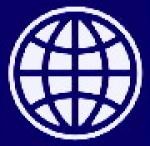 almotamar.net
- Yemen's delegation to annual meetings of the International Monetary Fund (IMF) and the World Bank (WB) led by deputy premier, the minister of planning and international cooperation Abdulkarim al-Arhabi presently n Washington discussed Wednesday with chairman of the Millennium Challenge Establishment the visit of the chairman of the Fund to Yemen by the end of this month for signing agreement on the Threshold programme according to which the Millennium Challenge Fund provides Yemen with $ 21 million.
The Yemeni minister and with him the minister of finance Nouman al-Sahibi and a number of officials from the ministry of planning and the central bank of Yemen also met Tuesday deputy chief of the WB for the Middle East and NORTH Africa and a number of the WB officials on the sidelines of the Yemen's delegation participation in the annual meetings.
The two sides reviewed steps of reforms the Yemeni government is taking and al-Arhabi reviewed with the World Bank improvement in indicators of the bank for evaluation of the regional performance of policies and institutions in Yemen and the WB projects in Yemen progress.
Al-Arhabi thanked the WB officials on raising allocations for Yemen for the next year and changing the mechanism of funding one of the programmes "the institutional reform" to a grant after it was scheduled as an easy loan amounting to $ 50 million.
A press statement by the Yemeni embassy in Washington received by almotamar.net officials of the WB affirmed that measure represented translation of the bank's policy for supporting the countries serious in improving their economic structure and going on in the institutional and economic reforms.
Meanwhile the Yemeni delegation held a meeting with deputy chief of the IMF and the director of the Administration of the Middle East and North Africa and a number of its officials and discussed the financial and monetary policies that Yemen is pursuing and Yemen's financial and monetary reforms. The delegation also discussed Yemen benefiting from the project of supporting investment projects by the FIAS.