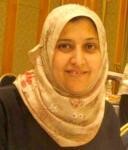 almotamar.net
- Officials from the Supreme National Anti-Corruption Authority (SNACA) on 21-23 October took part in meetings of Money Laundering and Combating Corruption Conference held Sharm el-Sheikh, Egypt where more that 80 delegations from various countries took part.
During their participation in the conference organised by the UN Development Programme officials of the Yemen's SNACA reviewed before the conference Yemen's experiment and steps taken for the establishment of their anti-corruption authority.
Deputy Chairman of the SNACA Dr Balqis Abu Isbaa aid the delegation managed to declare establishment of the authority at the international conference and reviewed steps of its establishment and the performance of its first tasks as well as the integrating relationship between the authority and the Yemeni judiciary authorities in general.
In a statement to almotamar.net Dr Balqis said one of the premises of the conference was the foundation of a regional network for fighting corruption to be composed of the concerned authorities in the Arab countries. She said the Yemeni delegation found at the conference international interest in the SNACA work and the existence of the strong political will in Yemen for fighting corruption. She said that at the present the authority is working at defining Yemen' needs through the various organisations on fighting corruption such as programmes and training as well as assistance to be offered at an international conference to be held in Indonesia next January.