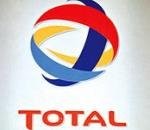 almotamar.net
- The TOTAL oil company for oil exploration and production in Yemen has on Wednesday opened a 4-day training course on oil and natural gas economies.
The company hosted the training of cadres from the Yemeni Ministry of Oil and Minerals and Oil Exploration and Production.
A press release, almotamar.net received a copy of it, mentioned that the course aims at building the trainees capacities in forming investment analysis for the economists and non-economists who depend on economic studies in sectors of oil and gas exploration and digging.
The trainers are elite of French experts from the French Oil Institute and an economic expert. The trainees have expressed their good impression on components and inputs of training and others added, at the end of the first day event that such activities would develop and add to bonds of cooperation and partnership between the company and the Ministry of Oil and Minerals in Yemen.