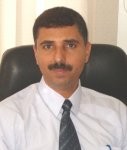 almotamar.net
- Head of the Information Office of the General People's Congress Tareq al-Shamy expressed his surprise over the Joint Meeting Parties (JMP) backing down from their pledges saying that the agreement of principles was among proposals of the JMP that were agreed on and were among its conditions for taking part in the presidential and local elections last year. It was signed by all the political forces and therefore the implementation of issues related to the pre-election period including expansion of the elections supreme commission provided that implementation of the rest of article were to be after the lections process.
Since the signing on the principles agreement among the political parties on 18 June 2006, we have not heard about any argument or reservation concerning formation of the election commission from judges. Al-Shamy elaborated that the JMP asked the president of the republic to intervene with the government for postponing amendment of the elections law so that it will be one of the outputs of the ongoing dialogue which depends on contents of the document of the principles agreement, saying there was no argument about content of that agreement regarding formation of the election commission from judges. He was astonished of the dubious stance of the JMP that emerged as coinciding with the end of the constitutional term of the election commission. He said the JMP fabricates crises purposefully with the aim of political extortion and tries to deal with the issue of the election commission with political opportunism. This would arouse skepticism of how to trust such parties that confirm absence of the sense of responsibility and commitment to it.
At the end of his statement al-Shamy wished that parties of the JMP would not evade from discussion of the serious issues by creating new issues and stances with the aim of finding impediments on the way of the dialogue calling on them to deal seriously with the issues of dialogue instead of outflanking them.
It is worth mentioning that agreement of principles stipulated a text on the formation of the election supreme commission from judges.