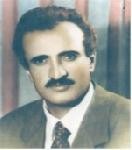 almotamar.net
- Chairman of the parliamentary constitutional and legal committee Ali Abu Hlaiqa asserted that the parliament will go ahead in practicing its authorities granted by the constitution and the laws. They clearly stipulate that the parliament nominates 15 persons and present the nomination to the president of the republic to select 9 of them as members entrusted with the process of managing the election commission.
Abu Hlaiqa has said Thursday the decision of the parliament has given a full week to the political parties in waiting for what they would reach of results of their dialogues on the issue. He considered that as evidence of the parliament and the General People's Congress (GPC) desire for giving opportunity to the other political parties represented in the parliament to stuffy this national task and to have their say and contribution to the process of democracy development in Yemen.
Concerning refusal of the Joint Meeting Parties (JMP) the chairman of the parliamentary committee affirmed that the JMP has always and at any turning point or national project evaded from the national responsibility it is shouldering. He held parties of the JMP responsible for any delay that hinders formation of the election commission of which he said it is living in a constitutional vacuum after the end of the term of the former members.
Abu Hlaiqa said there is no room here for creating excuses or to be skeptic in powers of the parliament as it is representative of the nation, the issue is a national one. He stressed that the laws and legislations should be away from political bickering and to be more concerned and serious regarding this step especially that the parliamentary elections are not far and that dictates on he political parties and organisations and MPs to speed up approval of the list of candidates to be referred to the president according to the law on choosing the supreme commission for elections and referendum.
Abu Hlaiqa on the other hand called on the JMP to incest the remaining time for showing their good intentions towards the homeland.