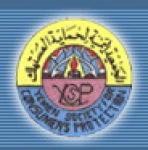 almotamar.net
- The Yemeni Society for Consumers Protection (YSCP) on Tuesday warned against dangerous consequences of unjustifiable rises of prices and their continuation without deterrent measures to prevent manipulation with the citizens food.
The YSCP said continuation in price rises would lead to a state of chaos that would negatively affect stability and calmness of the society. It pointed out that it had monitored many external markets and found out slight rises not exceeding 2% unlike of what is taking place in Yemen where prices rise by thousands rather than by tens or hundreds.
The YSCP criticised the Food Council for not taking any measures for stopping the prices escalation especially prices of basic goods that harm the great majority of consumers.
Al-Thawra daily website quoted the society as mentioning that rise in basic food merchandise registered in the past ten days the highest rises between 20-100% especially prices of milk and its derivatives, oils, flour and rice.