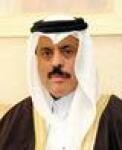 almotamar.net
- Secretary General of the Gulf Cooperation Council (GCC) Abdulrahman Al-Attiyah said Monday the consultative meeting held in Sana'a provides an opportunity for reviewing the progress achieved in the allocation of pledges offered by the London donors conference on Yemen, affirming that information revealed that good encouraging results were achieved.
Al-Attiyah added that much has been achieved since the meeting of last summer with regard to increasing the volume of allocations and Yemen's implementation of national reforms and the establishment o new nits for implementation and enhancement of the existing units and that practical implementation of development projects began. He has affirmed there is resolution and decision on maintaining this action and carrying out what has been agreed on, whether by the partners of development or the executive authorities that supervise implementation of development projects.
The GCC Secretary General made it clear that the total of pledges of the GCC states and the regional funds reached at present to more than $3.7 billion for the projects of the period 2007-2010. around $2.6 of them was allocated so far or about 70% out of total pledges distributed over more than 50 projects and programmes of development already agreed on between the two sides, pointing out that Yemen has already begun actual implementation of a number of projects that contribute to development an benefit the citizen and that is the real touchstone of success. He said the assistance allocated for Yemen in the coming years amount to fourfold of what they were at the donor conference. Before the conference the annual foreign assistance for Yemen was $300 million and the conference raised it to $1200 million every year.
Al-Attiyah added that the technical committee grouping Yemen and the GCC states and regional development funds is carrying out frank and comprehensive dialogue on the challenges facing the Yemeni economy and the suitable mechanisms for dealing with them.