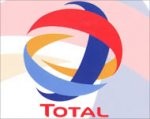 almotamar.net
- The French Oil Company TOTAL working at block 10 in Hadramout announced Sunday it would build a gas power station. The former director of the company said in the party the company has given on his leaving the company that the company ahs reached an agreement with the Yemeni Ministry o Electricity to build a power station working by gas.
He added that negotiations reached their end for choosing the site and affirmed there are two options for the site of the station; either in the area of Badra in Hadramout Valley or at the same site of oil blocks 10.
It is to be mentioned that TOTAL Company is one of the biggest companies investing in Yemen and the workers employed at the company in block 10 amounted to one thousand workers and expected to reach at 1500 workers by the end of this year.
The governor of Sah district said the company endeavours to increase its budget of support to half million dollars a year aimed at building development and services projects in the district.