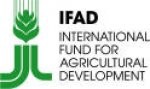 almotamar.net
- An assessment report prepared by a team of the International Fund for Agricultural Development (IFAD) during its first visit to the rural development project in Thamar governorate last December on Wednesday affirmed efficiency of the Yemeni cadres implementing the project and their characterization of modern administrative culture based on transparency and work with a spirit of one team.
The report mentioned that the confidence the project achieved among the beneficiary and the local institutions through the services offered to the targeted groups in the societal and economic field strengthens the confidence between the IFAD and Yemen in this regard.
The report described the achievement of the project in its year 2005-2006 ass the good accomplishment but the project could not achieve good results in 2007. The team's report indicated that the project was not able to obtain the funding of its activities because IFAD stopped its dealing with the UNPS that supervises the project and, making the direct supervision to be by IFAD and that led to delay the project activities. The report added that the project administration has prepared an ambitious plan for overcoming the delay during the year 2008.
The project endeavours to carryout over seven years the development of 55.800 poor rural families in Thamar governorate.