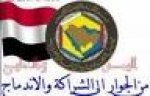 Almotamar.net
- The specialised press course, organized by the Saudi Information Ministry in cooperation with Emir Ahmed Bin Salman Institute for Applied Media, in which 14 Yemeni journalists received training, has been concluded on Wednesday.
The Yemeni journalists were given intensive lectures on the specialised press, the economic press, and sports media and specialised media in magazines and newspapers.
The Yemeni journalists delegation met on Tuesday the Director of Saudi Exhibitions Company and the Coordinator of the 3rd Forum of the Gulf Stocks Yusuf al-Sayegh. Al-Sayegh presented a brief account informing on the forum that would be hosted by the Emirates capital Abu Dhabi on 10-11 next March.
Me al-Sayegh said the forum has extended an invitation to the state of Yemen to attend the forum among a group of invited Arab countries. He added that through the forum the company intends to approach the consumer so that to know what are the stocks and how to deal with them and to convey the sound viewpoint of those dealing in this market and wished that the forum would become the reference for the citizens in dealing with the stocks.
The forum to be opened by President of the United Arab Emirates Khalifa Bin Zaid Al Nhayan and attended by secretary General of the Gulf Cooperation Council and former egyptian prime minister Atif Ubeid is considered the first economic event where the Gulf states endeavour to review support of the Gulf Common Market in Gulf stock exchange markets and their impact on movement of the economy in the GCC states and to foresee future of the stock market that would greatly be affected by the existence of the Gulf common market.