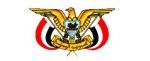 Almotamar.net
- Yemen's parliament on Saturday passed an article amendment of the commercial law allowing non-Yemeni persons to work in trade in the Yemeni Republic without the need to have a Yemeni partner or partners and in accordance to the operative laws.
The parliament approved by the end of last February the amendment of article 28 of the commercial law after finishing its discussion of a report by the trade and industry parliamentary committee on results of its study of the draft law in this regard presented by the government.
The parliament has today also passed several laws on approving agreements of oil production sharing concluded between the Yemeni Ministry of Oil and Minerals and world oil companies.