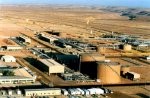 Almotamar.net
- SOCO Oil and Gas Company announced Thursday that its profits rose despite the drop in its oil production. The company mentioned on its website that its oil production dropped in 2007 in east Shabwa area in Yemen as a result of expansion in development of production capacity and injection in the field of east Shabwa in Yemen.
The company said its production of oil dropped from 6766 bpd in 2006 to 6316 bpd in 2007. It said despite that production it is optimistic about its future in realizing a high growth as a result of the explorations it is going to carry out in West Africa and Vietnam.
The company's profits from its production in block 10, east of Shabwa jumped from $76.48 million in 2006 to $98.42 million in 2007.
The company also said it intends to sell some of its assets in Yemen to Sinochem Company for $465 million.