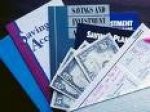 Almotamar.net
- Yemen's Minister of Legal Affairs Dr Rashad al-Rassas has o Saturday met at the US State Department Assistant Deputy of the US Secretary of State Kenneth Baton. In the meeting the two sides reviewed Yemen's efforts in the area of financial, banking and legislative reforms which Dr Rashad al-Rassas considered as the most important requirements for the establishment of the stock exchange market.
On his part Mr Baton welcomed the Yemeni delegation visit to the American financial institutions and expressed his appreciation of the importance of reforms for the realization of economic growth.
The Yemeni Minister of Legal Affairs and his accompanying delegation had had a series of meetings with American financial and monitoring establishments officials, among them with NASDAC, New York Stock market, New York Trade Bourse, Foundation for Stock Markets, the Foundation on Financial Institutions Monitoring and a number of relevant institutions with the aim of getting acquainted with mechanisms of the work of American financial markets and the legislative frameworks organizing them as well as monitoring institutions in this field.