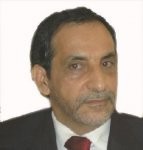 Almotamar.net
- Yemen's Minister of Trade and Industry Yahya al-Mutawakil on Monday expected a rise in Yemen's consumption of imported food to around 3 mill lion tons during the present year. In a statement to almotamar.net the Minister said it is expected that there will be an increase be Yemen's consumption of grains, rice and other food stuffs in the year 2008 to around 3 million tons compared to 2.7 million tons in 2007.
The Minister added that Yemen works for increasing the quantities of imported grains, rice in the manner meeting need of the local market for food materials and providing a strategic stock to face food crises that might occur in the country.
The minister also said the Ministry of Trade and Industry is presently exerting big efforts to reduce the impact of price rises witnessed in the local markets as a result of rises in the world markets. The Ministry does that by breaking importation monopoly and opening the door of competition to merchants intending to import food materials to Yemen as well as benefiting from available resources for producing local species of grains.