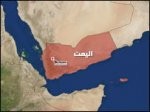 Almotamar.net, Agencies
- Middle East Development LLC, the Dubai-based construction company announced Monday its intention to build two new cities in Djibouti and Yemen and a bridge linking them. The cost of the entire project is estimated at $200 billion.
Tarek Mohammad Bin Laden will provide at least $10 billion of seed financing for the $200 billion project, Issam Halabi, Middle East Development's vice president of technical affairs, told reporters at a conference organized by the Middle East Economic Digest in Dubai today.
Yemen, the Gulf state, faces Djibouti across the Red Sea and has attracted investment from neighbors including Qatar's state-owned Qatari Diar Real Estate Co. and Dubai-owned port operator DP World Ltd. DP World also has a management contract for Djibouti's sea port, and last year Dubai-owned investment company Istithmar PJSC bought a stake in the east African state's Daallo Airlines in a bet on increasing trade and travel between the Gulf and east Africa.
Construction of a 28.5 kilometer bridge linking Yemen and Djibouti is due to begin next year and the project will take about 15 years to complete, Halabi said. The bridge is being designed to carry road vehicles, trains, and pipes for gas and water, he said.
The new cities in Yemen and Djibouti are intended to attract manufacturing, technology and leisure ventures, and companies including Bechtel Group Inc., Hewlett-Packard Co. and Ericsson AB have expressed interest in the project, according to Halabi.
Middle East Development has projects in Saudi Arabia, Dubai and Bahrain and a publicly-traded unit in Singapore, according to its Web site.