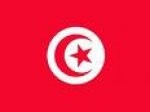 Almotamar.net
- Chairman of the Chamber of Commerce and Industry in the capital Hassan al-Kaboos affirmed on Wednesday the importance of increasing the volume of exports between Yemen and Tunisia and holding exhibitions in both countries that would enhance economic and trade cooperation of the two countries.
In his meeting Tuesday with deputy of the Tunisian ambassador to Yemen Mohammed Ali and the delegation of Tunisian businessmen and investors and their Yemeni counterparts , al-Kaboos said developing and growth of exports between the two countries can be through conferences, meetings and participation in fairs. He also called for building joint investment projects by businessmen from both countries, calling Tunisian businessmen to benefit from advantages of investment opportunities available in Yemen.
On his part the Tunisian deputy ambassador revealed tendency among the delegation of Tunisian businessmen for investment in Yemen, showing keenness by Tunisian businessmen on benefiting from available investment opportunities in Yemen.
The Tunisian official pointed out that the trade exchange between the two countries has developed much and attributed that top existence of real partnership in the economic and trade field.