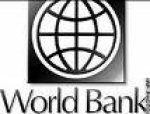 Almotamar.net
- Yemen and the World Bank (WB) signed in Washington Tuesday an agreement for the additional financing of the third stage of the project of the Social Fund for Development with an amount of $10 million.
The funding aims to provide support for Yemen to encounter the world crisis of rise in prices of food materials and the effect of that on the poorest groups in Yemen. The funding would improve the performance level of the Social Care Fund.
Well-informed Sources at the Yemeni embassy in Washington pointed out to almotamar.net that there was a signing of an agreement of the third additional loan for the third stage of the public works project with a sum amounting to 18 million and 800 thousand units of special rights of drawing, equaling of $ 28 million and 840 thousand to support Yemen's strategy for development of the infrastructure.
The two agreements were signed for the Yemeni side by ambassador Abdullah al-Hajri and for the WB by Deputy President Daniela Gresany. The signing ceremony was attended by Yemeni commercial attaché at the Yemeni embassy and a number of WB officials.