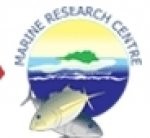 Almotamar.net
- The Yemeni Fish Exporters Society on Thursday urged the Ministry of Fish Wealth to speed up joining the Indian ocean Tunas Commission (IOTC) so that not to deprive Yemen in the future of fishing tuna fish.
Executive Manager of the society Mohammed Abdulwasie al-Eryany said there will be in the near future determination of a quota that each member state is allowed for fishing tuna fish so that to avoid its extinction and keeping its reproduction.
Al-Eryany added that the establishment of the IOTC in Seychelles republic in cooperation with FAO and a number of European countries joining it comes as a result of scantiness of the species of tuna fish in the ocean.