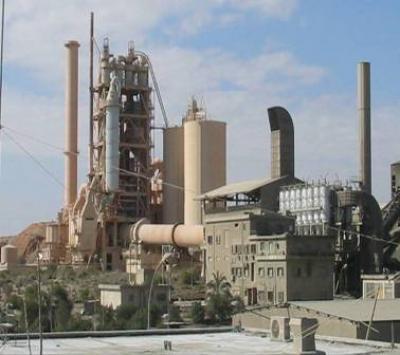 Hayel Saeed Group opens cement plant in Lahj
Almotamar.net - The Cement National Company of Hayel Saeed Anam Group on Sunday opens the cement factory it has built in Lahj governorate. Investment Director General in the governorate Nazieh al-Shaabi said the opening of the plant comes as part of the investment strategic projects that are expected to meet the shortage in need of cement in the market.

He pointed out that the plant is to produce 1.6 million tons annually with investment cost of $250 million and would provide 800 jobs. The plant would help fill part of the marketing gap in the local market estimated at 5 million tons a year.


---

Dutch hostages freed in Yemen
A security source said Tuesday that the Dutch journalist Judith Spiegel and her husband Boudewijn Berendsen who were kidnapped since the 8th of July have been freed.


Japan provides US$5.6 mln to food-insecure IDPS in Yemen
The United Nations World Food Programme (WFP) has expressed gratitude to Japan for its latest contribution of US$5.6 million, which will be used to provide wheat flour and pulses to food insecure and vulnerable internally displaced people (IDPs) in Yemen.


Yemen to partake in FMs' meetings of OIC member countries
Yemen is to partake the 40th session of Foreign Ministers Council of the Member States to the Organization of Islamic Cooperation (OIC), which will be held during the period ( December 9- 11, 2013) in the Guinean capital, Conakry.