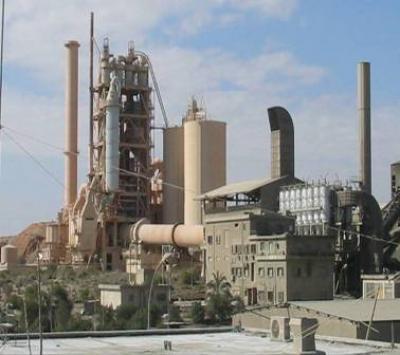 Hayel Saeed Group opens cement plant in Lahj
Almotamar.net - The Cement National Company of Hayel Saeed Anam Group on Sunday opens the cement factory it has built in Lahj governorate. Investment Director General in the governorate Nazieh al-Shaabi said the opening of the plant comes as part of the investment strategic projects that are expected to meet the shortage in need of cement in the market.

He pointed out that the plant is to produce 1.6 million tons annually with investment cost of $250 million and would provide 800 jobs. The plant would help fill part of the marketing gap in the local market estimated at 5 million tons a year.


---

Yemen to partake in FMs' meetings of OIC member countries
Yemen is to partake the 40th session of Foreign Ministers Council of the Member States to the Organization of Islamic Cooperation (OIC), which will be held during the period ( December 9- 11, 2013) in the Guinean capital, Conakry.


Ashton condemns defense ministry attack
EU High Representative Catherine Ashton strongly condemned on Friday the attack on the Defense Ministry and hospital that occurred Thursday morning, causing numerous deaths and injuries.


GPC Condemns the Terrorist Attack in al-Ordi
General people Congress (GPC) condemned the terrorist attack that targeted the Ministry of Defense hospital and led to the deaths of dozens of martyrs and wounded, including foreigners.


The war on al-Qaeda has achieved tangible results: Al-Shamy
Head of the Information Office at the General People's Congress (GPC) Tareq al-Shamy has affirmed on Thursday that the Yemen war on terror is an open one and that war has achieved successes through defeating and hitting the elements of al-Qaeda organisation in Luder and al-Houta. He pointed out that the incident of attacking a car belonging to the British embassy was an attempt by al-Qaeda to send a message that it was still present and able to do anything