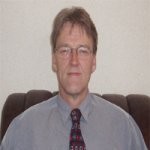 Almotamar.net
- Executive Manager of the International Foundation for Election Systems (IFES) in Yemen Peter Williams said Monday the democratic experiment in Yemen is experiencing very critical moments due to not setting up of the Supreme Commission for Elections (SCER) until now, considering the SCER as "hostage in return for ransom to obtain political gains."
He has made it clear that the one dodging for hindering the formation of the commission seeks to impede the democratic process or make it work outside the framework of the law. Mr Williams added that despite shortage of time for preparing the process of registration the SCER is still taken as a hostage in return for a ransom for getting political gains.
In an interview to Al-Mithaq newspaper for today he said the dialogue is the essence in any democratic action but there are important elements in the democratic process that must be recognised, the first of which is respect of the authority of the law. He confirmed that the change of the electoral system is a very difficult process but there are points that it is time to agree on especially that dialogue among parties has taken a long time.
Peter Williams wished that the elections commission would be free and independent and not to come under political pressures and also to work on implementing the principle of equal opportunities for the man and the woman.