International arbitration body rejects lawsuit by Exxon and Hunt Cos. against Yemen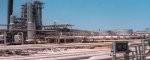 Almotamar.net
- An arbitration body of the International Chamber of Commerce in London rejected on Monday a lawsuit filed by the Yemeni Company for Explorations and Production, owned by the American Exxon Mobil and Hunt companies against the Yemeni government regarding the alleged extension for five years of a production sharing agreement in oil block Safir after the agreement defined for 20 years.
The International Arbitration Body approved in its judgment issued Monday that the production sharing agreement concluded between the Yemeni Company for Exploration and production, owned by the American Exxon Mobil and Hunt, and Yemen expired practically on 14 November 2005.
The verdict stipulated rejection of the lawsuit on the alleged extension of the agreement for other five years after the end of the agreement period. The Yemeni government supported its commitment to the judgment of the International Chamber of commerce Court No. 122.
---

Army missile unites target mercenaries in Sourwah
The missile units of the army and popular force targeted on Friday gatherings of Saudi-paid mercenaries in Sourwah district of Marib province, a military official said.
Dozens of mercenaries were killed and wounded, Including Colonel Saleh Al-Kahli Al-Bukhaiti, commander of a battalion of mercenaries with a number of his companions, the official added.


Mercenaries launch artillery attacks on citizens' houses in Serwah
The Saudi-paid mercenaries launched on Friday intensively artillery and missile attacks on houses and farms of citizens in Serwah district of Mareb province.
A local official said that and artillery bombardment of the mercenaries targeted the areas of the airport, al-Haglan, Wadi Nawa and Souk Serwah, and caused great damage to the houses and farms of citizens.


49 Yemeni civilians killed in 212 Saudi aggression airstrikes in six days
At least 49 civilians were killed, Including thirteen children and six women, and 16 others wounded including a woman and child in 212 airstrikes launched by US-backed Saudi aggression warplanes on several Yemeni provinces over the past six days, officials and residents said.
In Sanaa province, the aggression warplanes launched 55 air strikes on the districts of Nehm, Hamdan, Sanhan, Belad Alroos.