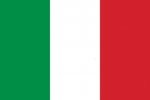 Almotamar.net
- The Italian government allocated an amount of 5 million euro to support Yemeni efforts for the reconstruction of Saada.That came during the official talks meeting between Yemen and Italy held in Sana'a on Sunday. The meeting was co-chaired by the Yemen Minister of Planning and International Cooperation Ismael al-Arhabi and the Italian ambassador to Yemen. The meeting discussed a number of issues related to enhancement of cooperation between the two countries and drawing up a frame for the bilateral cooperation for the period 2009-2011.
The two sides talks also touched on issues of the Italian suggested support for the project of biodiversity in the island of Socotra as well as the Italian side contribution to the efforts of the Yemeni government for the dealing with ramifications of the global rise in prices of food stuffs besides the Italian support for the reconstruction of Saada.
The talks also included Italy's support for Yemeni Coast Guard, cooperation in higher education, cultural heritage and food security. The Minister al-Arhabi praised keenness ofth4e Italian government on supporting and enhancing existing relations of cooperation, confirming Yemen's similar keenness on pushing forward cooperation with Italy toward more openness and progress.
On the other hand the Yemeni Deputy Premier for Economic Affairs, the Minister of Planning and International Cooperation al-Arhabi met Sunday the outgoing resident representative of World Food Programme Mohammed Kohin on the expiry of his office in Yemen.
Mr al-Arhabi praised the active role Mr Kohin played in enhancing and developing cooperation between Yemen and the World Food Programme. And he also pointed out the steady relations of cooperation between Yemen and the world Food Programme.