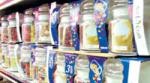 Almotamar.net
- The Centre for Market and Consumer in Yemen organises by the end of this month a conference on the social responsibility of companies. It would be largely attended by local and Arab sides amid radical changes witnessed in Yemen in addition to variables requiring the establishment of groupings and concluding agreements, all of which are supposed to have genuine partnership of the private and public sectors and the local community to encounter development challenges.
The conference due to be held on 29-30 October 2008 in Sana'a aims to strengthen concepts of the free economy and the social responsibility of Yemeni companies, creation of better partnership with the local community, contribution to prosperity of Yemeni companies and dissemination of social marketing culture as a modern marketing concept.
Sources in the preparatory committee of the conference said the conference participants would review Arab experiments on the social responsibility of companies in all states of the Gulf Cooperation Council. They said that the conference would discuss unemployment , labour, professional safety and their relationship with the companies' social responsibility in addition to the relation of environment with companies' social responsibility and the ,market economy and concept of social responsibility.