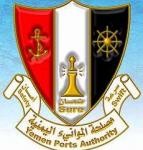 Almotamar.net
- Minutes for receiving site of Broum port project in Hadramout governorate was signed in Mukalla on Wednesday between branch of the Authority of Lands, Survey and Urban Planning and the establishment for Yemeni Red Sea Ports.
The minutes were signed for the branch of the lands Authority by Director General of the branch Hadramout Khalid Baridi and for the Red Sea Ports Establishment by Chairman of the Establishment's board of directors Abdulhafid Ahmed al-Qaeeti. The area of the project. Whose studies would be revised in the first quarter of next year, amounts to 11 million, 888 thousand and 200 square, metres.
Following the signing ceremony the minister of Transport , the governor of Hadramout and president of the Lands Authority delivered speeches saying the signature for receiving the site of project is considered the first brick and in implementation of president Ali Abdullah Saleh's directives concerning the building of Broum Port that would form a big economic structure in Hadramout and neighbouring governorates.