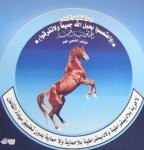 almotamar.net
- An official source at the General People's Congress GPC denied as being true news circulated by some media of the Joint Meeting Parties JMP alleging that the team of the European Union EU has announced its non-participation in observation of the upcoming parliamentary elections in Yemen scheduled to be held next April.
The source asserted such news leaks are groundless and are part of misleading campaign being launched by the JMP in its tensed political and media address for deforming facts. The source pointed out that the GPC did not receive any statement from the EU team in this regard. He added the EU team was presently holding contacts to learn opinions of the parties of the political process in Yemen and it is working for reaching an accord among the political parties and organisations on the difference issues related to holding the elections in Yemen.
Al-Mithaq newspaper quoted the source as saying the team has stressed the necessity of holding the parliamentary elections in the defined date so that the democratic experiment in Yemen would not be exposed to a setback. He pointed out he team advised the JMP on the necessity of taking part in the upcoming elections.
The source made it clear that the GPC is going ahead towards achieving the electoral right on 27 April 2009.