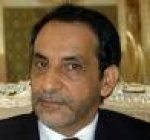 almotamar.net
- The Yemen minister of industry and trade Dr Yahya al-Mutawakil on Monday urged insurance companies in Yemen to create a new perspective for developing their economic activity and to extend it to circles of the society. That, he said, would enhance their capacities in awareness and good marketing and convenient coverage for attracting more operations of insurance as well as increase in demand for their services. He pointed out that insurance sector will remain as it is unless the companies prepare for themselves those opportunity to face dangers.
Minster al-Mutawakil affirmed that the government supports all initiatives aimed at development of the Yemeni economy and introducing tools and ways that help integrate the Yemeni economy with regional and world economies under directions of globalization and fierceness of competition.
Addressing opening of engineering insurance symposium on Monday, organized by the United Company for Insurance and attended by officials from concerned ministries, foreign experts and Arab and foreign diplomats, al-Mutawakil added that insurance plays an important role in economic development and gross national product for many counties.