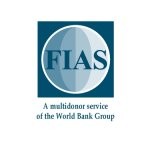 almotamar.net
- A ministerial committee chaired by deputy premier for economic affairs, the minister of planning and international relations Abdulkarim Ismael al-Arhabi has approved the final version of the new draft law of investment in preparation for referring it to the cabinet for endorsement and then referring it to the parliament for approval.
The new draft law transferred tenders and incentives from the valid investment law to other taxation and customs laws. According to the draft law a body will be established for promotion and facilitation of investment under the name of 'Yemen Invest'. It entertains body corporate and financially independent and responsible to the Prime Minister. This apparatus is to be the government side concerned with preparation, development and implementation of a national strategy for effective investment, easing investment and its procedures in coordination with concerned authorities. It will be replacement of the General Body for Investment that will be cancelled.
According to Al-Mithaq newspaper the new law stipulates that the existing investment projects will remain enjoying all exempts and privileges decided in the presently operative law until the end of the tax exemption period. As for the registered investment projects that did not begin their activities or production until the date of this law passing , they should begin activity or production with a period not exceeding three years beginning from the sate of working with this law.
In a seminar on the new investment daft law held Monday, Minister al-Arhabi confirmed that the new law achieves benefit for the investors and offers more incentives and privileges from the valid law. Al-Arhabi also stressed the necessity of canceling customs duties on requisites of production of investment projects and the removal of any blocks facing investment projects; the local and the foreign.
For her part the head of promotion Sector at the General Authority for Investment Muntaha Ali Muthana said the next period would see the launching of the project of institutional restructure of the ides concerned with investment promotion immediately after passing the investment law.
She has clarified the project the body will carry out in cooperation with FIAS organisation would reconsider the projects that the government sides promote for and to emphasize that promotion for projects should be via the general authority for investment. She added that the project would limit duality in promoting for projects.