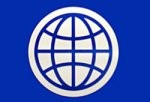 Almotamar.net
- The World Bank WB said Monday that it intends to assist Yemen for facing ramifications of the drop in oil prices for enhancement of efforts and orientations of the Yemeni government aimed to diversify sources of national income and lessening dependence on oil revenues.
Vice President of the WB for the Middle East and North Africa Daniela Gressani, currently on a visit to Yemen, said there is a steady progress Yemen has achieved in implementation of reforms. Gressani added that the WB has raised the ceiling of the annual support to Yemen to $ 120 million and adopted since the last year to offer all forms of assistance to Yemen in the form of gifts instead of loans in order to support the Yemeni government efforts for encountering the world rise in food prices and facing consequences of the floods disaster that hit governorates of Hadramout and Mahara.
Gressani also praised the level of improvement in the government performance in Yemen especially in regards to carrying out the foreign sources-funded projects. She has also stressed the significance of donors meeting of their commitments to Yemen pertaining to completion of allocations they had pledged at London Donors Conference in November 2006. She revealed that the WB would work for urging donors to speed up completing allocations of their pledges.
On the reasons behind postponement of the 3rd consultative meeting between the Yemeni government and donors, scheduled to be held last Sunday in Sana'a, Ms Gressani said the postponement was imposed by coincidence of its convening with the date of holding an international conference of donors for the reconstruction of Gaza Strip. She added, in a statement to Saba news agency on Monday, the Gulf Cooperation Council GCC states proposed postponing the meeting to a later date in order to secure large attendance. And that has been agreed between the Yemeni government and the donors.