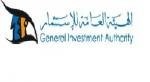 Almotamar.net
- Yemen Investment Authority have in the first quarter of this year recorded 63 requests for projects licenses at investment capital $2 15 million and immovable assets amounted to YR 32.042.o38 million and provided 2543 job opportunities.
Recent statistics issued by the Investment Authority showed that last February was the most in terms of the number of registered projects. The industrial sector scored the biggest share as the projects amounted to 27 projects and next to it the services sector, 14 and the agriculture sector 11.
Concerning projects according issuance the capital came in the first place, then Aden, Hadramout, Lahj and Abyan.