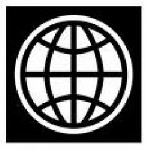 Almotamar.net, Saba
- As a response to the growing requests by the civil society organizations and media, the World Bank (BW) announced on Tuesday revising its policy on disclosure of information on its projects' assessment in Yemen.
Director of the Office of WB in Yemen Benson Otnj made it clear that this step comes within enhancing the transparency in showing information by the bank.
He indicated that the bank studies carefully the new strategy and levels and kinds of information as well as to allow chance for receiving any notes or recommendations during the period from July to September 2009.
Meanwhile, a seminar organized by WB was held on Tuesday with
attendance of a group of Yemen economists and representatives of
civil society organizations. It discussed the WB's proposals to
raise the level of transparency and hearing participants' opinions
and notes in this regard.
The WB's Investment and Operations Policy Official in Washington Fadia Saadah made it clear that the bank's new approach based on four principles represented in approving the minimum ability to information access, a list of clear exceptions, clarity of procedures in information requests and mechanism of appeal.
The participants praised the importance of the WB's initiative, calling for more transparency on the WB-funded projects in Yemen and the other practical and research activities of the bank.
They suggested reducing the number of years proposed to lift up the confidentiality on specific categories of information from 20 years to five years, stressing the need to ensure clarity of the exceptions' list so as to serve the principle of transparency.