no comments in "Entertainment"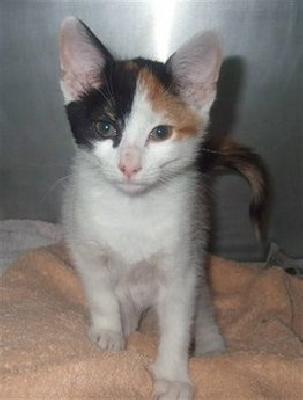 Kitten dropped, discovered in Boston city mailbox
Yahoo news - BOSTON – Officials said a two-pound, eight-week-old kitten was dropped in a public mailbox in Boston and later found unharmed among envelopes and packages. According to the MSPCA Animal Care and Adoption Center, the kitten they're calling "Postina" likely was stuffed Friday through a small opening of the mailbox and dropped several feet below.
A U.S. Postal Service letter carrier discovered Postina on Saturday during a scheduled afternoon pick-up.
The MSPCA is offering Postina for adoption after several days of nourishment and a round of vaccinations.
Animal abandonment in Massachusetts is punishable by up to a $2,500 fine and 5 years in prison.
The MSPCA said there has been a 48 percent increase in pet owners citing financial reasons for surrendering their pets.

More from "Entertainment"
---

Saudi helicopter shot down in Mareb
An Apache helicopter of the Saudi-led coalition was shot down in Ber al-Maraziq area located between Mareb and Jawf provinces, a military official said Monday.
The official explained that the air defenses of the army and popular committees managed to target the hostile helicopter, which led to its downfall.


Aggression continues to breach ceasefire
The Saudi aggression and its hirelings continued to breach the UN-sponsored ceasefire in some provinces, a military official on Sunday.
The Saudi war jets and hirelings have bombed Haradh border outlet with missiles and artillery shells, the official said.
The hirelings in Taiz province pounded al-Serary village with different kinds of weapons.


Saudi raid kills 10 in Mocha
At least ten people were killed on Sunday in a Saudi airstrike on the coastal district of Mocha in Taiz province, a local official said.
The airstrike targeted a house, which was completely destroyed, the official said, adding the killed, including women and children, were of one family and others also were wounded in the airstrike.


Saudi warplanes wage raids on Sa'ada
The Saudi warplanes launched on Sunday two air raids on different areas in Sahr district of Sa'ada province, a military official said.
The official added the raids targeted two cold storage chambers for vegetables and fruits in Ahma-al-Talah and al-Saifi areas in Sahr district.
The official mentioned no further details about casualties.