no comments in "Entertainment"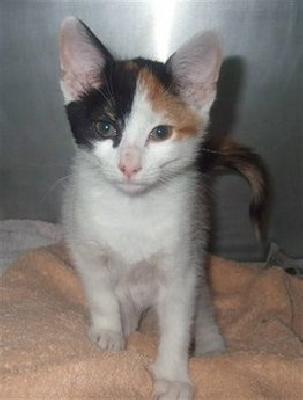 Kitten dropped, discovered in Boston city mailbox
Yahoo news - BOSTON – Officials said a two-pound, eight-week-old kitten was dropped in a public mailbox in Boston and later found unharmed among envelopes and packages. According to the MSPCA Animal Care and Adoption Center, the kitten they're calling "Postina" likely was stuffed Friday through a small opening of the mailbox and dropped several feet below.
A U.S. Postal Service letter carrier discovered Postina on Saturday during a scheduled afternoon pick-up.
The MSPCA is offering Postina for adoption after several days of nourishment and a round of vaccinations.
Animal abandonment in Massachusetts is punishable by up to a $2,500 fine and 5 years in prison.
The MSPCA said there has been a 48 percent increase in pet owners citing financial reasons for surrendering their pets.

More from "Entertainment"
---

Dozens of mercenaries killed in Nehm
The army and popular forces killed and wounded dozens of Saudi-paid mercenaries when the national forces launched an attack and stormed in Nehm area of Marib province, a military official said on Wednesday


Aggression airstrikes kill, injure 20 in Taiz
At least 20 civilians were killed or injured on Tuesday in the US-Saudi aggression airstrikes on Mawza'a district in Taiz province.
The Saudi aggression warplanes targeted the internally displaced persons' houses in the district with three raids, killing and injuring 20 in an initial toll, a local official said .


Army repulses infiltration of mercenaries in Taiz
The army and popular forces repulsed an attempt of Saudi-paid mercenaries to infiltrate toward Mokha district of Taiz province, a military official said on Tuesday,
Dozens of the mercenaries were killed and wounded, as well as six UAE military vehicles were bombed in a Khalid camp during the operation.