no comments in "Entertainment"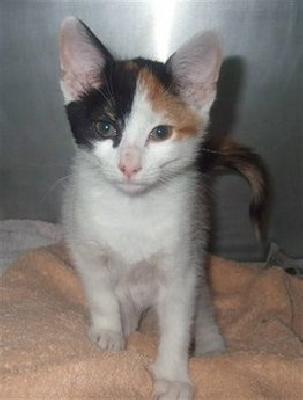 Kitten dropped, discovered in Boston city mailbox
Yahoo news - BOSTON – Officials said a two-pound, eight-week-old kitten was dropped in a public mailbox in Boston and later found unharmed among envelopes and packages. According to the MSPCA Animal Care and Adoption Center, the kitten they're calling "Postina" likely was stuffed Friday through a small opening of the mailbox and dropped several feet below.
A U.S. Postal Service letter carrier discovered Postina on Saturday during a scheduled afternoon pick-up.
The MSPCA is offering Postina for adoption after several days of nourishment and a round of vaccinations.
Animal abandonment in Massachusetts is punishable by up to a $2,500 fine and 5 years in prison.
The MSPCA said there has been a 48 percent increase in pet owners citing financial reasons for surrendering their pets.

More from "Entertainment"
---

GPC celebrates of the 35th founding anniversary
Hundreds of thousands of Yemenis descended Thursday (Aug 24) on Sanaa in a major show to celebrate of the 35th anniversary of the General People's Congress (GPC) founding anniversary.
The rally marking 35 years since the founding the General People's Congress (GPC).
The streets of the capital, waving the blue flag of the GPC and carrying pictures of Saleh the leader of GPC.


Saudi aggression warplanes launch seven raids on Saada
Saudi aggression warplanes launched seven air strikes on Saada province overnight, an official said on Wednesday.
The targeted places were the regular road in Al-Sheikh area of Monabah district, Alhbrah area of Razeh district, the directorate of Al-Taher and Shada directorate.
The strikes severely damaged civilian properties, said the official.


Ballistic missile hits mercenaries in Nehm
The missile units of the army and popular forces fired a ballistic missile, Zilzal 3, on gatherings of Saudi-paid mercenaries in Nehm district of Sanaa province, a military official said on Wednesday.
The missile hit the targets accurately, causing large losses upon the mercenaries , the official added.


Maintaining internal unity to defeat enemy: Army spokesman
Armed forces' spokesman Brigadier General, Sharaf Luqman said the army and popular forces have provided the greatest sacrifices to defend the homeland against Saudi-led aggression forces, stressing on maintaining the internal unity.
In a press statement on Monday, Luqman said that the historical steadfastness and the cohesion of the Yemeni people represent the first defense line against the aggression states.