no comments in "Entertainment"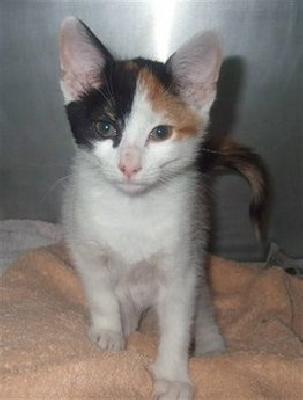 Kitten dropped, discovered in Boston city mailbox
Yahoo news - BOSTON – Officials said a two-pound, eight-week-old kitten was dropped in a public mailbox in Boston and later found unharmed among envelopes and packages. According to the MSPCA Animal Care and Adoption Center, the kitten they're calling "Postina" likely was stuffed Friday through a small opening of the mailbox and dropped several feet below.
A U.S. Postal Service letter carrier discovered Postina on Saturday during a scheduled afternoon pick-up.
The MSPCA is offering Postina for adoption after several days of nourishment and a round of vaccinations.
Animal abandonment in Massachusetts is punishable by up to a $2,500 fine and 5 years in prison.
The MSPCA said there has been a 48 percent increase in pet owners citing financial reasons for surrendering their pets.

More from "Entertainment"
---

Prime Minister, ICRC discuss humanitarian cooperation
Prime Minister Abdulaziz Saleh bin Habtoor met with visiting director of operations for the International Committee of the Red Cross (ICRC) Dominik Stillhart.
The meeting discussed aspects of enhancing cooperation between Yemen and the ICRC in the humanitarian field and developing mechanisms for joint action to alleviate the repercussions of aggression war states and siege against the public health, water and environment sectors.
The meeting reviewing the growing role of the ICRC in


FM meets ICRC director of operations
Foreign Minister Hisham Sharaf met with Dominik Stillhart, Director of Operations for the International Committee of the Red Cross (ICRC).
The meeting dealt with efforts by the ICRC, reviewing violations carried out by the aggression states of Saudi and Emirates against the Yemeni people. It also discussed the file of war prisoners held by the aggression states and the blatant violations against them that openly breach the international laws and conventions.


Saudi warplanes continue strikes in different provinces
Saudi fighter jets continued fierce strikes on citizens' houses and properties over the past hours in several provinces, a military official said on Tuesday.
The Saudi-paid mercenaries shot bullets on a child in Al Maton district of Jawf province, wounding the child seriously, while the mercenaries also fired Katyusha missiles on the house of citizens in Serwah district of Marib province.