no comments in "Entertainment"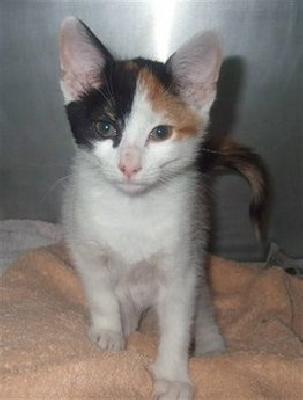 Kitten dropped, discovered in Boston city mailbox
Yahoo news - BOSTON – Officials said a two-pound, eight-week-old kitten was dropped in a public mailbox in Boston and later found unharmed among envelopes and packages. According to the MSPCA Animal Care and Adoption Center, the kitten they're calling "Postina" likely was stuffed Friday through a small opening of the mailbox and dropped several feet below.
A U.S. Postal Service letter carrier discovered Postina on Saturday during a scheduled afternoon pick-up.
The MSPCA is offering Postina for adoption after several days of nourishment and a round of vaccinations.
Animal abandonment in Massachusetts is punishable by up to a $2,500 fine and 5 years in prison.
The MSPCA said there has been a 48 percent increase in pet owners citing financial reasons for surrendering their pets.

More from "Entertainment"
---

Police, popular forces arrest 81 suspects
A total of 81 persons have been arrested on charges of various crimes in several governorates over the past two days, a police official said on Monday.
The official said that 58 of the accused were arrested for serious crimes, while 23 charged with petty crimes, and 19 others have been referred to the public


Saudi warplanes targets home in Bani Hashish
A Saudi aggression warplane destroyed a citizen's home in Bani Hashish district of Sanaa province in an air strike overnight, an official said on Monday.
The strike flattened the home and badly damaged the nearby houses.
The Saudi aggression fighter jets also waged other raids on al-Jmima Mount, caused huge damage to public property and telecommunications towers, said the official.


President calls UN to end Saudi barbaric aggression, blockade on Yemen
President Saleh al-Sammad called the United Nations security council to stop Saudi-led barbaric aggression and blockade on Yemen, in a letter sent to the UN late on Saturday.
In the letter, the president detailed brutal and inhumane crimes committed by the Saudi-led barbaric coalition during 18 months of aggression against the