no comments in "Entertainment"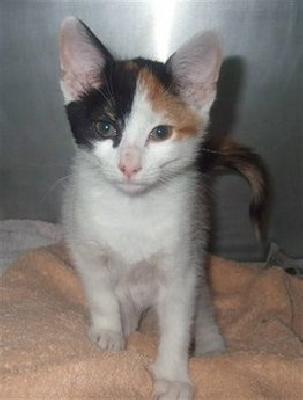 Kitten dropped, discovered in Boston city mailbox
Yahoo news - BOSTON – Officials said a two-pound, eight-week-old kitten was dropped in a public mailbox in Boston and later found unharmed among envelopes and packages. According to the MSPCA Animal Care and Adoption Center, the kitten they're calling "Postina" likely was stuffed Friday through a small opening of the mailbox and dropped several feet below.
A U.S. Postal Service letter carrier discovered Postina on Saturday during a scheduled afternoon pick-up.
The MSPCA is offering Postina for adoption after several days of nourishment and a round of vaccinations.
Animal abandonment in Massachusetts is punishable by up to a $2,500 fine and 5 years in prison.
The MSPCA said there has been a 48 percent increase in pet owners citing financial reasons for surrendering their pets.

More from "Entertainment"
---

Sudan congratulates Yemen National Salvation Government
The Sudan's community in Yemen congratulated the formation of the Yemeni new National Salvation Government.
"On behalf of the Sudanese community and all the freemen of the Sudanese people who are anti-Saudi aggression on the brotherly Yemeni people, we congratulate the formation of the Yemeni new National Salvation Government," the Sudanese


SPC deplores negative reactions towards forming national salvation government
The Supreme Political Council strongly deplored some negative reactions made towards the formation of the National Salvation Government, saying the formation of the new government came in response to the will of the Yemeni people in the face of the Saudi aggression that targets the Yemeni people, their land and destroys all Yemeni resources


National salvation government convenes first meeting after sworn-in
Prime Minister Abdulaziz bin Habtour convened the first meeting of the newly-formed national salvation government here in the capital Sanaa to assume responsibilities.
The meeting was held on Tuesday after the new cabinet was sworn in before president of the Supreme Political Council, Saleh al-Sammad.


Leader Ali Abdullah Saleh congratulates nation on Independence Day
Former President of the Republic of Yemen, president of the General People's Congress, strongman Ali Abdullah Saleh congratulated the Yemeni people on the occasion of the 49th anniversary of the independence day, when Yemen got freedom from Britain in 30th November 1967, calling the nation to move forward for more and more victories.
Saleh's congratulation came in a speech to the nation late on Tuesday on the eve of the independence day.