no comments in "Entertainment"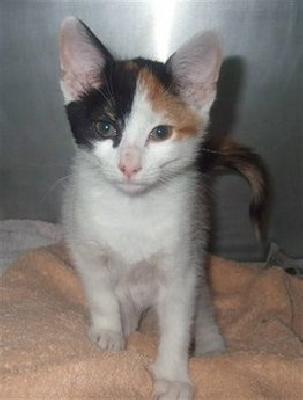 Kitten dropped, discovered in Boston city mailbox
Yahoo news - BOSTON – Officials said a two-pound, eight-week-old kitten was dropped in a public mailbox in Boston and later found unharmed among envelopes and packages. According to the MSPCA Animal Care and Adoption Center, the kitten they're calling "Postina" likely was stuffed Friday through a small opening of the mailbox and dropped several feet below.
A U.S. Postal Service letter carrier discovered Postina on Saturday during a scheduled afternoon pick-up.
The MSPCA is offering Postina for adoption after several days of nourishment and a round of vaccinations.
Animal abandonment in Massachusetts is punishable by up to a $2,500 fine and 5 years in prison.
The MSPCA said there has been a 48 percent increase in pet owners citing financial reasons for surrendering their pets.

More from "Entertainment"
---

Army missile unites target mercenaries in Sourwah
The missile units of the army and popular force targeted on Friday gatherings of Saudi-paid mercenaries in Sourwah district of Marib province, a military official said.
Dozens of mercenaries were killed and wounded, Including Colonel Saleh Al-Kahli Al-Bukhaiti, commander of a battalion of mercenaries with a number of his companions, the official added.


Mercenaries launch artillery attacks on citizens' houses in Serwah
The Saudi-paid mercenaries launched on Friday intensively artillery and missile attacks on houses and farms of citizens in Serwah district of Mareb province.
A local official said that and artillery bombardment of the mercenaries targeted the areas of the airport, al-Haglan, Wadi Nawa and Souk Serwah, and caused great damage to the houses and farms of citizens.


49 Yemeni civilians killed in 212 Saudi aggression airstrikes in six days
At least 49 civilians were killed, Including thirteen children and six women, and 16 others wounded including a woman and child in 212 airstrikes launched by US-backed Saudi aggression warplanes on several Yemeni provinces over the past six days, officials and residents said.
In Sanaa province, the aggression warplanes launched 55 air strikes on the districts of Nehm, Hamdan, Sanhan, Belad Alroos.