no comments in "Civil society"

Lawyers Chairman warns against going after certain local foundations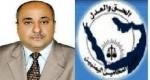 Almotamar.net
- Chairman of the Yemeni Lawyers Union Abdullah Rajih has on Tuesday warned all Yemeni lawyers against being dragged after some local legal foundations and bureaus about which he said they work on implementing foreign agenda and orientations by holding training courses for lawyers beyond from the Lawyers Union.
In inauguration of the first advanced training course for the lawyers in 2009 began on Monday and attended by 40 lawyers from both sexes, held by the Lawyers Union, Rajih said some foundations and bureaus belonging to some lawyers in Yemen have lately emerged. They claim training and qualifying lawyers through holding courses supported by some international organizations, beyond seeking advice of the Lawyers Union. This is considered violation to the texts of the law of lawyer profession that entrusted the Union with the responsibility of training lawyers.
Rajah added that the Lawyers Union, Sana'a branch is carrying out 10 training courses fro lawyers in the year 2009 for a large number of lawyers, six of them have so far been carried out.
More from "Civil society"
---

President visits Arhab, offers condolences to families of funeral house
President of the Supreme Political Council Saleh al-Sammad visited on Thursday Arhab district in Sana'a governorate, offering condolences to victims of the massacre committed by Saudi criminal aggression warplanes on a the house in the district.
Saudi aggression warplanes pounded on Wednesday afternoon a funeral house in Arhab district of Sana'a province, killing eight women, including


Saudi warplanes kills three civilians in Sa'ada
Three citizens were killed in a Saudi airstrike in Baqam district of Sa'ada province overnight, a local official said on Tuesday.
The Saudi fighter jets struck their car in al-Demnah area, wounding four other people.
The airstrike hit Al Qarrad area, causing heavy damage to citizens' properties and farms.
Meanwhile, Saudi aggression intensively shelled Razah district of the same province, the official added.


Two citizens killed in Saudi airstrikes on Hodaida
Two people were killed in Saudi airstrikes on the telecommunications corporation office in Hodaida province overnight, an official said on Tuesday.
At least six people were wounded in the strikes that hit the office twice. The building was damaged seriously and several cars were crashed, the official added.


Saudi warplanes target Yemeni civilians in Mokha: UN Human Rights
Extremely worrying reports suggest that civilians and civilian objects have been targeted, in violation of international humanitarian law and international human rights law, over the past two weeks, in the southwestern port of Al Mokha in Taiz Governorate in Yemen, the United Nations human rights agency warned.
While the intense fighting – both ground fighting and airstrikes – made it impossible for UN Human Rights Office field monitors to access the area and


Fisherman killed in Saudi aggression airstrikes on Salif port
Saudi aggression warplanes launched an airstrike on al-Salif port off the Red sea in Hodaida province, killing one fisher man, an official said on Monday.
The Saudi aggression warplanes also launched five airstrikes on al-Dohaimh Island of Hodaida province, causing serious damage to fishermens' boats, the official added.