no comments in "Civil society"

Lawyers Chairman warns against going after certain local foundations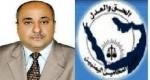 Almotamar.net
- Chairman of the Yemeni Lawyers Union Abdullah Rajih has on Tuesday warned all Yemeni lawyers against being dragged after some local legal foundations and bureaus about which he said they work on implementing foreign agenda and orientations by holding training courses for lawyers beyond from the Lawyers Union.
In inauguration of the first advanced training course for the lawyers in 2009 began on Monday and attended by 40 lawyers from both sexes, held by the Lawyers Union, Rajih said some foundations and bureaus belonging to some lawyers in Yemen have lately emerged. They claim training and qualifying lawyers through holding courses supported by some international organizations, beyond seeking advice of the Lawyers Union. This is considered violation to the texts of the law of lawyer profession that entrusted the Union with the responsibility of training lawyers.
Rajah added that the Lawyers Union, Sana'a branch is carrying out 10 training courses fro lawyers in the year 2009 for a large number of lawyers, six of them have so far been carried out.
More from "Civil society"
---

GPC celebrates of the 35th founding anniversary
Hundreds of thousands of Yemenis descended Thursday (Aug 24) on Sanaa in a major show to celebrate of the 35th anniversary of the General People's Congress (GPC) founding anniversary.
The rally marking 35 years since the founding the General People's Congress (GPC).
The streets of the capital, waving the blue flag of the GPC and carrying pictures of Saleh the leader of GPC.


Saudi aggression warplanes launch seven raids on Saada
Saudi aggression warplanes launched seven air strikes on Saada province overnight, an official said on Wednesday.
The targeted places were the regular road in Al-Sheikh area of Monabah district, Alhbrah area of Razeh district, the directorate of Al-Taher and Shada directorate.
The strikes severely damaged civilian properties, said the official.


Ballistic missile hits mercenaries in Nehm
The missile units of the army and popular forces fired a ballistic missile, Zilzal 3, on gatherings of Saudi-paid mercenaries in Nehm district of Sanaa province, a military official said on Wednesday.
The missile hit the targets accurately, causing large losses upon the mercenaries , the official added.


Maintaining internal unity to defeat enemy: Army spokesman
Armed forces' spokesman Brigadier General, Sharaf Luqman said the army and popular forces have provided the greatest sacrifices to defend the homeland against Saudi-led aggression forces, stressing on maintaining the internal unity.
In a press statement on Monday, Luqman said that the historical steadfastness and the cohesion of the Yemeni people represent the first defense line against the aggression states.