no comments in "Civil society"

Lawyers Chairman warns against going after certain local foundations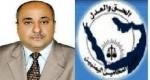 Almotamar.net
- Chairman of the Yemeni Lawyers Union Abdullah Rajih has on Tuesday warned all Yemeni lawyers against being dragged after some local legal foundations and bureaus about which he said they work on implementing foreign agenda and orientations by holding training courses for lawyers beyond from the Lawyers Union.
In inauguration of the first advanced training course for the lawyers in 2009 began on Monday and attended by 40 lawyers from both sexes, held by the Lawyers Union, Rajih said some foundations and bureaus belonging to some lawyers in Yemen have lately emerged. They claim training and qualifying lawyers through holding courses supported by some international organizations, beyond seeking advice of the Lawyers Union. This is considered violation to the texts of the law of lawyer profession that entrusted the Union with the responsibility of training lawyers.
Rajah added that the Lawyers Union, Sana'a branch is carrying out 10 training courses fro lawyers in the year 2009 for a large number of lawyers, six of them have so far been carried out.
More from "Civil society"
---

President chairs meeting of Defense Ministry's leadership
President of the Supreme Political Council Saleh Al-Sammad chaired an extended meeting here at the Defence Ministry headquarters with Acting Defense Minister Hussein Khiran and Deputy Chief of the General Staff, Maj. Gen. Zakaria al-Shami.
The meeting took place on Sunday at the presence of the Deputy of the Supreme of Political Council Kasim Labouza and Head of the Military and Security Committee, Maj. Gen. Mohammed Abdullah al-Kawsi.


Saudi aggression planes launch 9 air strikes on Saada
Saudi aggression fighter jets waged nine air strikes on Saada province overnight, a security official said on Monday.
The first raid targeted Ghamer area in Razah district and the other strike dropped cluster bombs on Takhiya area of Bakim district, injuring a citizen


Saudi aggression fighter jets strike Marib
Saudi aggression warplanes launched an air raid on Serwah district of Marib province overnight, an official said on Monday.
Meanwhile, the Saudi-paid mercenaries fired artillery shells on residents` houses and farms in the same district, causing damage to citizens` properties and farmlands, the official added.


Saudi air strikes kill 6 family members, drop intl-banned cluster bombs
Six civilians were martyred after the Saudi aggression warplanes struck a citizen's farm in the northern province of Saada, a security official said on Monday.
The two strikes were carried out late on Sunday night on Bakim district, killing the six civilians from relative families and causing the crop of the farm to explode in a ball of flame.
Meanwhile, the official said that another air strike hit Takhiya area in the same


UN envoy arrives in Sana'a
The UN special envoy to Yemen Ismail Ould Cheikh Ahmed arrived on Sunday in Sana'a for a two-day visit.
In a statement to the media, Ahmed said that "I am currently visiting Sana'a following a long period since my last visit. The fact is that this period is a difficult one for the Yemeni people as painful and hard events took place during