no comments in "Civil society"

Lawyers Chairman warns against going after certain local foundations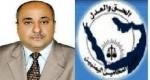 Almotamar.net
- Chairman of the Yemeni Lawyers Union Abdullah Rajih has on Tuesday warned all Yemeni lawyers against being dragged after some local legal foundations and bureaus about which he said they work on implementing foreign agenda and orientations by holding training courses for lawyers beyond from the Lawyers Union.
In inauguration of the first advanced training course for the lawyers in 2009 began on Monday and attended by 40 lawyers from both sexes, held by the Lawyers Union, Rajih said some foundations and bureaus belonging to some lawyers in Yemen have lately emerged. They claim training and qualifying lawyers through holding courses supported by some international organizations, beyond seeking advice of the Lawyers Union. This is considered violation to the texts of the law of lawyer profession that entrusted the Union with the responsibility of training lawyers.
Rajah added that the Lawyers Union, Sana'a branch is carrying out 10 training courses fro lawyers in the year 2009 for a large number of lawyers, six of them have so far been carried out.
More from "Civil society"
---

Saudi aggression wages 21 airstrikes on Hodeida
Saudi aggression coalition waged 16 air raids on a bridge the province of Hodeida overnight, while the enemy warships shelled Al-Tohayta district in Hodeida.
A security official source said that the aggression coalition warplanes waged 16 raids on the bridge linking directorates of Al-Tohayta and al-Torba, completely


Saudi aggression wounds 3 women, girl in 42 airstrikes over 24 hours
Saudi aggression warplanes and its mercenaries continued targeting the civilians and their properties in several provinces over the past 24 hours, a military official said on Thursday.
The 42 airstrikes targeted the provinces of Sana'a, Sa'ada, Mareb, Taiz, Hajjh, Jizan.
Three women and a girl were wounded in the airstrikes on the civilian targets.


Somali community denounces Saudi criminal airstrike on Somali refugees
The Somali community in Yemen denounced the Saudi aggression coalition's airstrike against the Somali refugees off the Yemeni Red Sea port city of Hodeida.
In a statement obtained by Saba, the Somali community denounced the aggression coalition targeting the boat carrying Somali refugees in the Red Sea, near


Saudi paid mercenaries pounded in Taiz
The artillery of the army and popular forces shelled gatherings of Saudi-paid mercenaries in Taiz province, a military official said on Tuesday.
The shelling the mercenaries in al-Kadahah area of al-Ma'afarah distrit, Salah area, behind al-kanday wabar, al-Mukalal and Usayfarah areas, the official added.


Foreign, Agriculture Ministers meet FAO Resident Representative
Minister of Foreign Affairs Eng. Hisham Sharaf and Minister of Agriculture Ghazi Al-Ahwal met on Tuesday with the Resident Representative of the Food and Agriculture Organization of the United Nations (FAO) in Sana'a Dr. Salah El Hajj.
The meeting reviewed aspects of cooperation between Yemen and FAO, especially with regard to the food security situation in Yemen.