no comments in "Entertainment"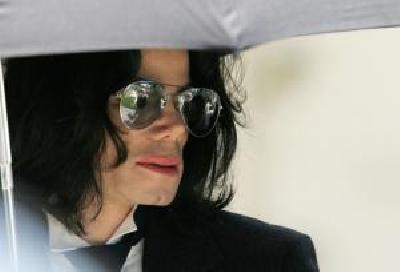 I'm the father of Jacko's daughter, says Oliver! star Mark Lester
Almotamar.net, Google - 'Michael Jackson asked me in a private conversation if I'd be willing to donate sperm on his behalf,' says Lester. One of Michael Jackson's closest friends, the former child star Mark Lester, has claimed he is the real father of the singer's daughter and would willingly take a paternity test to prove it.
Lester, who is godfather to all three of the Jackson children, has told how Michael approached him with a request that he act as a sperm donor so he could have children.
He also claims he has concerns about the welfare of Jackson's children and hopes his confession will ensure he is able to maintain contact with them.
Lester shot to fame in the lead role of Lionel Bart's 1968 musical film Oliver! and met Jackson in 1982 after the singer's manager rang him out of the blue.
He said he was "heartbroken" at losing contact with the three children, Michael Jnr, 12, Paris Michael Katherine, 11, and six-year-old Prince Michael II, known as Blanket.
Lester, 50, also points to a close physical resemblance between his 15-year-old daughter Harriet and Paris.
He said: "I'm godfather to Michael Jackson's children. I believe that Paris could be my daughter. I would be willing to take a paternity test.
"Michael Jackson asked me in a private conversation if I'd be willing to donate sperm on his behalf. I was phoned up by a London clinic and I was asked what would be a convenient time for me to attend," he told the News of the World.
"I made an appointment to go along. Michael was married to Debbie Rowe at the time. She's the birth mother of the children so I naturally assumed that sperm donation would have gone into Debbie and Debbie would have both the children.
"Of all Michael Jackson's children I'd assume that the one that looks most like me is Paris. In pictures of Harriet and Paris there is a strong resemblance between the two of them.
"Paris has blue eyes and a pale complexion and high cheekbones. My girls all have very similar features. It's been commented (upon) many times how similar Harriet and Paris are.
"I've come forward now because I have concerns about the welfare and upbringing of the children. There is a contact issue. I really want to remain in contact with those kids and I feel now that this is the only way I can ensure that.
"It's very, very upsetting not being able to see all those children. They are my godchildren and I love them deeply."
Jackson died of a heart attack at his Beverley Hills home on June 25. He was aged 50. A court has awarded permanent custody of the children to Jackson's mother Katherine, with closely-monitored visiting rights for their mother, Jackson's ex-wife Debbie Rowe.
Last month Lester gave an interview to Hello magazine. In what now, with hindsight, appears to be a telling part of the interview, he spoke movingly about Paris' tribute to Jackson at the memorial service at the Staples Center last month. He said: "It wasn't planned, it was spontaneous and a decision taken by Paris."I sat directly behind the children at the service and know Paris decided to get up on the stage there and then, because she wanted to do something, by herself, for her dad."At Jackson's memorial service, Paris had taken the microphone and told the audience: "Ever since I was born, Daddy has been the best father you could ever imagine. And I just wanted to say I love him so much."
Sunday, 9 August 2009


More from "Entertainment"
---

Saudi aggression wages 21 airstrikes on Hodeida
Saudi aggression coalition waged 16 air raids on a bridge the province of Hodeida overnight, while the enemy warships shelled Al-Tohayta district in Hodeida.
A security official source said that the aggression coalition warplanes waged 16 raids on the bridge linking directorates of Al-Tohayta and al-Torba, completely


Saudi aggression wounds 3 women, girl in 42 airstrikes over 24 hours
Saudi aggression warplanes and its mercenaries continued targeting the civilians and their properties in several provinces over the past 24 hours, a military official said on Thursday.
The 42 airstrikes targeted the provinces of Sana'a, Sa'ada, Mareb, Taiz, Hajjh, Jizan.
Three women and a girl were wounded in the airstrikes on the civilian targets.


Somali community denounces Saudi criminal airstrike on Somali refugees
The Somali community in Yemen denounced the Saudi aggression coalition's airstrike against the Somali refugees off the Yemeni Red Sea port city of Hodeida.
In a statement obtained by Saba, the Somali community denounced the aggression coalition targeting the boat carrying Somali refugees in the Red Sea, near


Saudi paid mercenaries pounded in Taiz
The artillery of the army and popular forces shelled gatherings of Saudi-paid mercenaries in Taiz province, a military official said on Tuesday.
The shelling the mercenaries in al-Kadahah area of al-Ma'afarah distrit, Salah area, behind al-kanday wabar, al-Mukalal and Usayfarah areas, the official added.


Foreign, Agriculture Ministers meet FAO Resident Representative
Minister of Foreign Affairs Eng. Hisham Sharaf and Minister of Agriculture Ghazi Al-Ahwal met on Tuesday with the Resident Representative of the Food and Agriculture Organization of the United Nations (FAO) in Sana'a Dr. Salah El Hajj.
The meeting reviewed aspects of cooperation between Yemen and FAO, especially with regard to the food security situation in Yemen.