no comments in "Entertainment"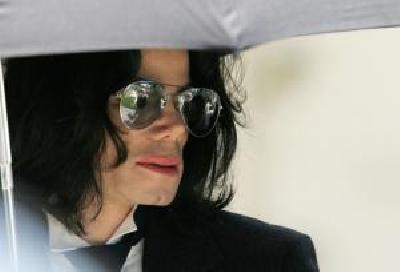 I'm the father of Jacko's daughter, says Oliver! star Mark Lester
Almotamar.net, Google - 'Michael Jackson asked me in a private conversation if I'd be willing to donate sperm on his behalf,' says Lester. One of Michael Jackson's closest friends, the former child star Mark Lester, has claimed he is the real father of the singer's daughter and would willingly take a paternity test to prove it.
Lester, who is godfather to all three of the Jackson children, has told how Michael approached him with a request that he act as a sperm donor so he could have children.
He also claims he has concerns about the welfare of Jackson's children and hopes his confession will ensure he is able to maintain contact with them.
Lester shot to fame in the lead role of Lionel Bart's 1968 musical film Oliver! and met Jackson in 1982 after the singer's manager rang him out of the blue.
He said he was "heartbroken" at losing contact with the three children, Michael Jnr, 12, Paris Michael Katherine, 11, and six-year-old Prince Michael II, known as Blanket.
Lester, 50, also points to a close physical resemblance between his 15-year-old daughter Harriet and Paris.
He said: "I'm godfather to Michael Jackson's children. I believe that Paris could be my daughter. I would be willing to take a paternity test.
"Michael Jackson asked me in a private conversation if I'd be willing to donate sperm on his behalf. I was phoned up by a London clinic and I was asked what would be a convenient time for me to attend," he told the News of the World.
"I made an appointment to go along. Michael was married to Debbie Rowe at the time. She's the birth mother of the children so I naturally assumed that sperm donation would have gone into Debbie and Debbie would have both the children.
"Of all Michael Jackson's children I'd assume that the one that looks most like me is Paris. In pictures of Harriet and Paris there is a strong resemblance between the two of them.
"Paris has blue eyes and a pale complexion and high cheekbones. My girls all have very similar features. It's been commented (upon) many times how similar Harriet and Paris are.
"I've come forward now because I have concerns about the welfare and upbringing of the children. There is a contact issue. I really want to remain in contact with those kids and I feel now that this is the only way I can ensure that.
"It's very, very upsetting not being able to see all those children. They are my godchildren and I love them deeply."
Jackson died of a heart attack at his Beverley Hills home on June 25. He was aged 50. A court has awarded permanent custody of the children to Jackson's mother Katherine, with closely-monitored visiting rights for their mother, Jackson's ex-wife Debbie Rowe.
Last month Lester gave an interview to Hello magazine. In what now, with hindsight, appears to be a telling part of the interview, he spoke movingly about Paris' tribute to Jackson at the memorial service at the Staples Center last month. He said: "It wasn't planned, it was spontaneous and a decision taken by Paris."I sat directly behind the children at the service and know Paris decided to get up on the stage there and then, because she wanted to do something, by herself, for her dad."At Jackson's memorial service, Paris had taken the microphone and told the audience: "Ever since I was born, Daddy has been the best father you could ever imagine. And I just wanted to say I love him so much."
Sunday, 9 August 2009


More from "Entertainment"
---

OIC appeals to support Yemen with medical aid
The Organization of Islamic Cooperation (OIC) has appealed member states and civil society organizations (CSOs) to provide humanitarian aid to the Yemeni people, especially medical supplies to cope with the big number of injured as a result of the military aggression.
The Secretary General of the OIC Iyad Madani said, in a statement issued Monday, that the OIC is holding consultations with several civil society organizations that have consultative status in the organization to provide food and medical and humanitarian assistance to the Yemeni people.


Yemen: Zeid calls for investigations into civilian casualties
UN High Commissioner for Human Rights Zeid Ra'ad Al Hussein on Tuesday reminded all sides to the conflict in Yemen to ensure that attacks resulting in civilian casualties are promptly investigated and that international human rights and international humanitarian law are scrupulously respected during the conduct of hostilities in the country.
In addition to hundreds of fighters, at least 364 civilians are reported to have lost their lives since March 26, including at least 84 children and 25 women. Another 681 civilians – possibly more – have been injured. Dozens of public buildings, including hospitals, schools, airports and mosques have been destroyed in airstrikes, through shelling and other attacks.


Pakistan calls on resolving Yemen's crisis through dialogue
Pakistani Prime Minister Nawaz Sharif has renewed his country's desire to resolve Yemen's crisis in Yemen through talks, revealing that his government urges Iran to play a role in bringing various Yemeni parties to the dialogue.
In his statement issued Monday, Sharif said that his country wants to resolve Yemen crisis through talks.
He added that Islamabad urged Tehran to play a role to bring conflicting parties in Yemen to the dialogue table, the official news agency of Pakistan quoted the Prime Minister as saying in a statement.


Ban Ki-Moon Urges Return To Political Talks In Yemen
The UN secretary-general has said that two weeks of Saudi-led air strikes against Yemen, "have turned an internal political crisis into a violent conflict that risks deep and long-lasting regional repercussions".
Ban Ki-moon on Thursday told reporters that he was urging all countries in the region to go beyond national priorities and help the Yemeni people, saying "the last thing the region and our world need is more of the chaos and crimes we have seen in Libya and Syria".


UNICEF, ICRC medical aid landed in Sana'a
Two planeloads of medical aid landed in Sana'a on Friday.
The planes were sent by the United Nations Children's Fund (UNICEF) and the International Committee of the Red Cross (ICRC).
The UNICEF plane contained almost 37 tons of medical aid, which "will be delivered to the Ministry of Public Health and Population, to distribute them to hospitals in the needed areas," said Mohammed al-Asadi, the communication officer at UNICEF.


HRW requests neutral investigations with Arab coalition forces against Yemen
The Human Rights Watch (HRW) demanded on Thursday to hold neutral investigations with all members in the Arab coalition forces attacking Yemen led by Saudi Arabia to find out if there are violations of war laws and to take the necessary procedures.
In its press release, the HRW expressed its deep concerns over war laws violations, noting that the airstrikes led to the killing of at least 29 civilians and injured 41 others, including 14 children and 11 women in Al-Mazraq refugees camp in Hajjah governorate in addition to medical facilities, a local market and a bridge.


Iraq, Iran calls for halting military aggression on Yemen
Iraq and Iran confirmed on Thursday the importance of halting military operations on Yemen, expressing their concern on the consequences of the Saudi aggression on Yemen.
The statement was made during a meeting by Iranian Deputy Foreign Minister Morteza Sarmadi with the Speaker of the Iraqi Parliament Salim al-Jabouri in the Iraqi capital, Baghdad, according to Fars news agency.


EU calls conflicting parties to protect civilians
The European Union (EU) has called the conflicting parties in Yemen to avoid targeting civilians and infrastructure in the country.
In joint statements made by the High Representative of the European Union for Foreign Affairs and Security Policy and Vice-President of the European Commission Federica Mogherini and the European Commissioner for Humanitarian Aid and Crisis Management Christos Stylianides, they condemned targeting hospitals and destruction of homes, schools and basic infrastructure, saying such acts are unacceptable