no comments in "Entertainment"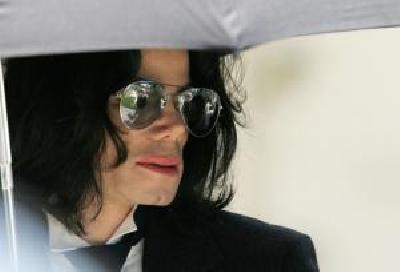 I'm the father of Jacko's daughter, says Oliver! star Mark Lester
Almotamar.net, Google - 'Michael Jackson asked me in a private conversation if I'd be willing to donate sperm on his behalf,' says Lester. One of Michael Jackson's closest friends, the former child star Mark Lester, has claimed he is the real father of the singer's daughter and would willingly take a paternity test to prove it.
Lester, who is godfather to all three of the Jackson children, has told how Michael approached him with a request that he act as a sperm donor so he could have children.
He also claims he has concerns about the welfare of Jackson's children and hopes his confession will ensure he is able to maintain contact with them.
Lester shot to fame in the lead role of Lionel Bart's 1968 musical film Oliver! and met Jackson in 1982 after the singer's manager rang him out of the blue.
He said he was "heartbroken" at losing contact with the three children, Michael Jnr, 12, Paris Michael Katherine, 11, and six-year-old Prince Michael II, known as Blanket.
Lester, 50, also points to a close physical resemblance between his 15-year-old daughter Harriet and Paris.
He said: "I'm godfather to Michael Jackson's children. I believe that Paris could be my daughter. I would be willing to take a paternity test.
"Michael Jackson asked me in a private conversation if I'd be willing to donate sperm on his behalf. I was phoned up by a London clinic and I was asked what would be a convenient time for me to attend," he told the News of the World.
"I made an appointment to go along. Michael was married to Debbie Rowe at the time. She's the birth mother of the children so I naturally assumed that sperm donation would have gone into Debbie and Debbie would have both the children.
"Of all Michael Jackson's children I'd assume that the one that looks most like me is Paris. In pictures of Harriet and Paris there is a strong resemblance between the two of them.
"Paris has blue eyes and a pale complexion and high cheekbones. My girls all have very similar features. It's been commented (upon) many times how similar Harriet and Paris are.
"I've come forward now because I have concerns about the welfare and upbringing of the children. There is a contact issue. I really want to remain in contact with those kids and I feel now that this is the only way I can ensure that.
"It's very, very upsetting not being able to see all those children. They are my godchildren and I love them deeply."
Jackson died of a heart attack at his Beverley Hills home on June 25. He was aged 50. A court has awarded permanent custody of the children to Jackson's mother Katherine, with closely-monitored visiting rights for their mother, Jackson's ex-wife Debbie Rowe.
Last month Lester gave an interview to Hello magazine. In what now, with hindsight, appears to be a telling part of the interview, he spoke movingly about Paris' tribute to Jackson at the memorial service at the Staples Center last month. He said: "It wasn't planned, it was spontaneous and a decision taken by Paris."I sat directly behind the children at the service and know Paris decided to get up on the stage there and then, because she wanted to do something, by herself, for her dad."At Jackson's memorial service, Paris had taken the microphone and told the audience: "Ever since I was born, Daddy has been the best father you could ever imagine. And I just wanted to say I love him so much."
Sunday, 9 August 2009


More from "Entertainment"
---

Saudi aggression's breaches to truce continue
At least 11 people were killed in Dhalea province when the Saudi warplanes targeted al-Mahla area with several raids, a military official said.
The Saudi warplanes also hit Harib-al-Qaramish area and Serwah district of Mareb province with several air raids, the official said, adding the raids caused many casualties.
Moreover, a woman was wounded when the aggression targeted Hareb-Nehm in Sana'a province with two air raids to back an attempt of the hirelings to make progress on the ground.
In Sana'a province, the Riyadh's hirelings targeted the army and popular committees' sites in Nehm district and fired tens of rockets on Mabda'a, Bani Bareq and Malh areas in the district, according to the official.
The hirelings in Taiz province hit al-Qashuba area in al-Waze'yah district, al-Amri and Dhubab city with artillery shells.
The aggression dropped sound bombs on the sky of Harf Sufyan district of Amran province, he noted.
Meanwhile, the Saudi aggression intensified flying on the skies of the capital and its suburbs, Taiz and its coastline, Sa'ada, Hajjah, Mareb and Mahweet, Jawf provinces.


One thousand Yemeni prisoners to be released before Ramadan
An agreement was reached to release one thousand prisoners from both of the parties to the conflict in Yemen before the holy month of Ramadan, sources in the national delegation in Kuwait said on Thursday.
The sources explained that each party will submit a list of 500 prisoners to the United Nations next Saturday, which in turn will hand over the list of each party to the other party.


National delegation, UN envoy discuss proposals for transition roadmap
The national delegation continued on Thursday, during a session with the UN envoy to Yemen Ismail Ould Cheikh Ahmed, to discuss ideas and proposals relating to the transition roadmap.
In the session, the national delegation insisted on the need to form a consensus executive authority and determine the time-bound tasks and powers of the transitional phase leading to presidential and parliamentary elections.
The delegation underlined the importance of finding adequate guarantees for a political solution leads to stopping the Saudi aggression, lifting the siege, achieving peace and ending the suffering of the Yemeni people


Saudi warplane wages raid on Mareb
The Saudi war jets waged on Thursday an air raid on Harib-Nehm area in the western part of Mareb province, a local official said.
The official did not mention any details on casualties caused by the raid, condemning strongly the continuation of the Saudi aggression and its hirelings to breach ceasefire in the country


Saudi airstrike kills six, injures eight in Mareb
At least six citizens were killed and eight others were wounded in an airstrike by the Saudi-led coalition in Mareb province, a local official said Wednesday.
The official said that the hostile war jets targeted Sanoma area in Harib al-Qaramish district in the province, which led the killing of six citizens and injuring eight others.


MSF calls for end to civilians' suffering in Yemen
Doctors Without Borders/Médecins Sans Frontières (MSF) has called on all parties to the conflict in Yemen to take steps to end the suffering of civilians.
The MSF demanded the parties to the conflict to ensure the safety of health facilities and their workers and give them the opportunity to do their job effectively and safely.
" The organization (MSF) does its efforts in areas that are most in need of medical and humanitarian assistance and we ask all parties to the conflict to respect our work, " MSF's official Will Turner said in a press release.
Turner confirmed that the organization will remain committed to providing health care to patients and respond to the emergency medical needs and will stand by the side of the conflict victims.


Dozens of mercenaries killed, injured in Jawf
Scores of the aggression's hirelings were killed and others injured, including al-Qaeda leaders, in clashes occurred in al-Maslob district of Jawf province, a military official said Tuesday.
The official confirmed the killing of the two terrorists Manea Hamad Gharza and Mohsen Saleh al-Hadar and a number of mercenaries during a failed attempt to infiltrate towards the army and popular committees locations in al-Waqaz area of al-Maslob district.


Saudi war jets launch 3 raids on Harib Nehm in Mareb
The Saudi-led coalition warplanes waged on Tuesday three raids on Harib Nehm area western of Mareb province, in a flagrant breach to the ceasefire.
A local official said that the hostile raids came in conjunction with repulsing the aggression mercenaries who tried to advance toward Harib Nehm area.
The aggression's hirelings crept toward al-Khaneq area and Wadi al-Namla in direction of Sanomah junction and al-Dhabiya'a area in Harib Nehm, where they were repelled by the army and popular committees and many of them were killed and injured, a military official said.


Aggression's war jets wage six sorties on Jawf
The Saudi fighter jets waged on Tuesday six air raids on different parts of Jawf province, a local official said.
The fighter jets targeted al-Ghail village and al-Saber area in al-Ghail district to back the mercenaries' advance towards the district.
The official added the aggression also launched an air raid on Ham Mount in al-Moton district and three more on al-Masloub district targeting al-Saqiyah and al-Waqaz areas.