no comments in "Entertainment"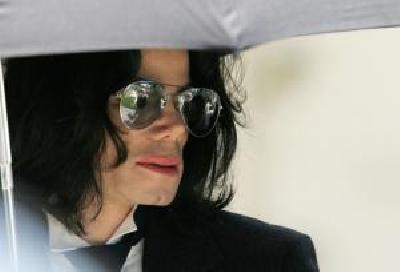 I'm the father of Jacko's daughter, says Oliver! star Mark Lester
Almotamar.net, Google - 'Michael Jackson asked me in a private conversation if I'd be willing to donate sperm on his behalf,' says Lester. One of Michael Jackson's closest friends, the former child star Mark Lester, has claimed he is the real father of the singer's daughter and would willingly take a paternity test to prove it.
Lester, who is godfather to all three of the Jackson children, has told how Michael approached him with a request that he act as a sperm donor so he could have children.
He also claims he has concerns about the welfare of Jackson's children and hopes his confession will ensure he is able to maintain contact with them.
Lester shot to fame in the lead role of Lionel Bart's 1968 musical film Oliver! and met Jackson in 1982 after the singer's manager rang him out of the blue.
He said he was "heartbroken" at losing contact with the three children, Michael Jnr, 12, Paris Michael Katherine, 11, and six-year-old Prince Michael II, known as Blanket.
Lester, 50, also points to a close physical resemblance between his 15-year-old daughter Harriet and Paris.
He said: "I'm godfather to Michael Jackson's children. I believe that Paris could be my daughter. I would be willing to take a paternity test.
"Michael Jackson asked me in a private conversation if I'd be willing to donate sperm on his behalf. I was phoned up by a London clinic and I was asked what would be a convenient time for me to attend," he told the News of the World.
"I made an appointment to go along. Michael was married to Debbie Rowe at the time. She's the birth mother of the children so I naturally assumed that sperm donation would have gone into Debbie and Debbie would have both the children.
"Of all Michael Jackson's children I'd assume that the one that looks most like me is Paris. In pictures of Harriet and Paris there is a strong resemblance between the two of them.
"Paris has blue eyes and a pale complexion and high cheekbones. My girls all have very similar features. It's been commented (upon) many times how similar Harriet and Paris are.
"I've come forward now because I have concerns about the welfare and upbringing of the children. There is a contact issue. I really want to remain in contact with those kids and I feel now that this is the only way I can ensure that.
"It's very, very upsetting not being able to see all those children. They are my godchildren and I love them deeply."
Jackson died of a heart attack at his Beverley Hills home on June 25. He was aged 50. A court has awarded permanent custody of the children to Jackson's mother Katherine, with closely-monitored visiting rights for their mother, Jackson's ex-wife Debbie Rowe.
Last month Lester gave an interview to Hello magazine. In what now, with hindsight, appears to be a telling part of the interview, he spoke movingly about Paris' tribute to Jackson at the memorial service at the Staples Center last month. He said: "It wasn't planned, it was spontaneous and a decision taken by Paris."I sat directly behind the children at the service and know Paris decided to get up on the stage there and then, because she wanted to do something, by herself, for her dad."At Jackson's memorial service, Paris had taken the microphone and told the audience: "Ever since I was born, Daddy has been the best father you could ever imagine. And I just wanted to say I love him so much."
Sunday, 9 August 2009


More from "Entertainment"
---

GPC , Ansarullah delegation heads to Muscat
The delegation of General People's Congress (GPC),and Ansarullah, which will participate in Geneva consultations, headed on Saturday to the Omani capital, Muscat.
The delegation will meet in Muscat with the United Nations Special Envoy for Yemen Ismail Ould Cheikh Ahmed to discuss the dialogue draft proposed by the United Nations as a


UN warns of increasing collapse of basic services in Yemen
The United Nations has warned of the accelerating collapse of basic services in Yemen due to the aggression, siege and fighting which was described as "devastating."
The UN Humanitarian Coordinator for Yemen Johannes van der Klaauw said in a press conference in Cairo that the current estimations indicate that more than 14 million people in Yemen cannot get sufficient health care.
He noted that 20 governorates, out of 22 governorates, are affected and that about 2.3 million people were forced to leave their homes which created a deteriorating and desperate humanitarian situation over the past seven months, stressing the importance of promptly finding out a political solution before it is over.
The UN official said that 3 million children and women are in need for medication because of malnutrition while 1.8 million children are deprived of schooling since March.
Klaauw pointed out the increasing deterioration of the basic services as a direct result of the dispute and the lack of necessary supplies to pay salaries or to cover maintenance costs.


Oxfam welcomes alteration of UK attitude on selling weapons to KSA
Oxfam welcomed on Friday the changing of the British policy on exporting weapons to Saudi Arabia which is used in its aggression against Yemen.
The Oxfam emphasized citizens are in the fire line not only because of weapons, but also of the siege imposed on Yemen which affected its main services and economy.
Josephine Hatton, director of the Middle East program at Oxfam, said in a statement the organization welcomed the alteration of the British attitude towards the denial of Saudi Arabia in targeting citizens in its airstrikes against Yemen, and insisting to conduct serious investigations in that regard.


UK calls to conduct investigations over Saudi airstrikes on Yemen
Secretary of State for Foreign and Commonwealth Affairs Philip Hammond called on Thursday to carry out a serious investigation on the Saudi air raids against Yemen.
In an interview with the BBC, Hammond said the denial of Saudi in targeting citizens by its airstrikes against Yemen since March is not enough, serious investigations must been conducted in that regard.


Suicide bomber blows himself up in Ibb
A suicide bomber blew himself up on Tuesday in front of the Faculty of Agriculture in Ibb University, a security source said.
"The explosion did not cause any casualties," the source said, noting that the suicide bomber detonated himself before he was arrested by the security men, who noticed he was wearing an explosive belt.


MSF: thousands of Yemenis incapable to receive medical care
The Médecins Sans Frontiers (MSF) organization said on Monday that thousands of Yemeni people still incapable to receive medical care because of the absence of transportation means and closing the health facilities.
In its statement, the MSF said many of health facilities have totally or partly been destroyed as a result of the airstrikes and war in the country.


Russia supports Ould Sheikh efforts to hold Yemeni talks
MOSCOW– Russia affirmed on Saturday its support to the exerted efforts to hold a new talks' round on the Yemeni crisis and with the participation of the various sides.
The Ministry of Foreign Affairs of the Russian Federation said, in its statement issued Saturday, it is important to do all the possible efforts in order to end violence in Yemen and reach peace all over the country via implementing dialogue gathering all the Yemeni political powers.