no comments in "Entertainment"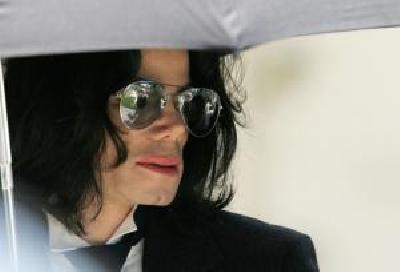 I'm the father of Jacko's daughter, says Oliver! star Mark Lester
Almotamar.net, Google - 'Michael Jackson asked me in a private conversation if I'd be willing to donate sperm on his behalf,' says Lester. One of Michael Jackson's closest friends, the former child star Mark Lester, has claimed he is the real father of the singer's daughter and would willingly take a paternity test to prove it.
Lester, who is godfather to all three of the Jackson children, has told how Michael approached him with a request that he act as a sperm donor so he could have children.
He also claims he has concerns about the welfare of Jackson's children and hopes his confession will ensure he is able to maintain contact with them.
Lester shot to fame in the lead role of Lionel Bart's 1968 musical film Oliver! and met Jackson in 1982 after the singer's manager rang him out of the blue.
He said he was "heartbroken" at losing contact with the three children, Michael Jnr, 12, Paris Michael Katherine, 11, and six-year-old Prince Michael II, known as Blanket.
Lester, 50, also points to a close physical resemblance between his 15-year-old daughter Harriet and Paris.
He said: "I'm godfather to Michael Jackson's children. I believe that Paris could be my daughter. I would be willing to take a paternity test.
"Michael Jackson asked me in a private conversation if I'd be willing to donate sperm on his behalf. I was phoned up by a London clinic and I was asked what would be a convenient time for me to attend," he told the News of the World.
"I made an appointment to go along. Michael was married to Debbie Rowe at the time. She's the birth mother of the children so I naturally assumed that sperm donation would have gone into Debbie and Debbie would have both the children.
"Of all Michael Jackson's children I'd assume that the one that looks most like me is Paris. In pictures of Harriet and Paris there is a strong resemblance between the two of them.
"Paris has blue eyes and a pale complexion and high cheekbones. My girls all have very similar features. It's been commented (upon) many times how similar Harriet and Paris are.
"I've come forward now because I have concerns about the welfare and upbringing of the children. There is a contact issue. I really want to remain in contact with those kids and I feel now that this is the only way I can ensure that.
"It's very, very upsetting not being able to see all those children. They are my godchildren and I love them deeply."
Jackson died of a heart attack at his Beverley Hills home on June 25. He was aged 50. A court has awarded permanent custody of the children to Jackson's mother Katherine, with closely-monitored visiting rights for their mother, Jackson's ex-wife Debbie Rowe.
Last month Lester gave an interview to Hello magazine. In what now, with hindsight, appears to be a telling part of the interview, he spoke movingly about Paris' tribute to Jackson at the memorial service at the Staples Center last month. He said: "It wasn't planned, it was spontaneous and a decision taken by Paris."I sat directly behind the children at the service and know Paris decided to get up on the stage there and then, because she wanted to do something, by herself, for her dad."At Jackson's memorial service, Paris had taken the microphone and told the audience: "Ever since I was born, Daddy has been the best father you could ever imagine. And I just wanted to say I love him so much."
Sunday, 9 August 2009


More from "Entertainment"
---

Army forces counterattack al-Qaeda elements in Shabwa
Soldiers of the 2nd Infantry Brigade managed on Sunday to foil an attack by al-Qaeda elements against Mafraq Al-Houtah and Al-Jasr in Azzan in Shabwa governorate.
During the attack, an explosive car blew off in Jawl Al-Raida area.
An informed military source said that terror elements leaked on Sunday at noon time through one of the valleys which stretch to Mayfa'ah area and carried out their terror attack against the soldiers while having their lunch


Gulf States support President Hadi's efforts: al-Zayani
The Gulf Cooperation Council's (GCC) Secretary General has stressed the GCC States' adherence to maintain Yemen's unity, security and stability.
The GCC States fully support the efforts of President Abd Rabbu Mansour Hadi to complete the transitional stage based on the GCC-initiative and its executive mechanism in order to achieve the Yemeni people's aspiration, Abdul Latif al-Zayani said in a joint press conference with Kuwait's First Deputy Prime Minister and Foreign Minister Sabah Khaled al-Sabah, the


One soldier, five al-Qaeda terrorists killed in clashes in Qatan
One soldier and five al-Qaeda terrorists were killed on Saturday in clashes between the army and al-Qaida militants in Qatan district of Hadramout province.
Intelligence information has been obtained on suspicious movements of terrorist groups towards Qatan district, a military source said, adding that a plan has been prepared to foil the attack led to blowing up two suicide car bombs near a camp of special security forces and killing all terrorists on the cars.


President Hadi receives board members of Popular Alignment Body
President Abdu-Rabbu Mansour Hadi received on Wednesday board members of the Popular Alignment Body for the Protection of National Gains, led by Yehia Hussein al-Arashi, member of Shura Council.
During the meeting, Hadi talked about a number of issues Yemen has been experiencing since the eruption of 2011's crisis, saying that the country has overcome various challenges and difficulties until holding the National Dialogue Conference, noting also steps and measures taken to handle that crisis.


Three terrorists killed in Hadramout
Troops of the First Military Region raided on Wednesday a den of terrorists in al-Aqad area in Sayoun town of Hadramout province, killing three al-Qaeda terrorists and injuring others.
A military source in the First Military Region's command said that the clashes with the terrorists resulted in injuring of a soldiers.


Presidential committee in Saada
- The presidential national committee headed by Deputy Prime Minister Dr. Ahmed Obaid bin Daghr has continued its meetings in Saada province with the leadership of Ansar Allah Abdul-Malik al-Houthi.
The official spokesman of the presidential committee, Abdul-Malik al-Mikhlafi, said that the committee presented during the meetings a comprehensive agreement draft.
Al-Mikhlafi pointed out that the committee discussed with the leadership of Ansar Allah


Army raids terrorist cell in Hadramout
Military units of the second Military Region raided on Monday a villa in 60 street in Mukala, which was used as a den by a terrorist cell to carry out terrorist acts.
A military source at the Military Region command said on Tuesday that the military forces surrounded the villa after receiving the information about the existence of a terrorist cell and clashed with the terrorists.