no comments in "Entertainment"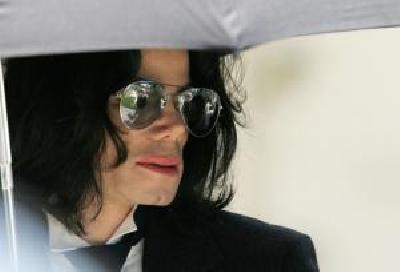 I'm the father of Jacko's daughter, says Oliver! star Mark Lester
Almotamar.net, Google - 'Michael Jackson asked me in a private conversation if I'd be willing to donate sperm on his behalf,' says Lester. One of Michael Jackson's closest friends, the former child star Mark Lester, has claimed he is the real father of the singer's daughter and would willingly take a paternity test to prove it.
Lester, who is godfather to all three of the Jackson children, has told how Michael approached him with a request that he act as a sperm donor so he could have children.
He also claims he has concerns about the welfare of Jackson's children and hopes his confession will ensure he is able to maintain contact with them.
Lester shot to fame in the lead role of Lionel Bart's 1968 musical film Oliver! and met Jackson in 1982 after the singer's manager rang him out of the blue.
He said he was "heartbroken" at losing contact with the three children, Michael Jnr, 12, Paris Michael Katherine, 11, and six-year-old Prince Michael II, known as Blanket.
Lester, 50, also points to a close physical resemblance between his 15-year-old daughter Harriet and Paris.
He said: "I'm godfather to Michael Jackson's children. I believe that Paris could be my daughter. I would be willing to take a paternity test.
"Michael Jackson asked me in a private conversation if I'd be willing to donate sperm on his behalf. I was phoned up by a London clinic and I was asked what would be a convenient time for me to attend," he told the News of the World.
"I made an appointment to go along. Michael was married to Debbie Rowe at the time. She's the birth mother of the children so I naturally assumed that sperm donation would have gone into Debbie and Debbie would have both the children.
"Of all Michael Jackson's children I'd assume that the one that looks most like me is Paris. In pictures of Harriet and Paris there is a strong resemblance between the two of them.
"Paris has blue eyes and a pale complexion and high cheekbones. My girls all have very similar features. It's been commented (upon) many times how similar Harriet and Paris are.
"I've come forward now because I have concerns about the welfare and upbringing of the children. There is a contact issue. I really want to remain in contact with those kids and I feel now that this is the only way I can ensure that.
"It's very, very upsetting not being able to see all those children. They are my godchildren and I love them deeply."
Jackson died of a heart attack at his Beverley Hills home on June 25. He was aged 50. A court has awarded permanent custody of the children to Jackson's mother Katherine, with closely-monitored visiting rights for their mother, Jackson's ex-wife Debbie Rowe.
Last month Lester gave an interview to Hello magazine. In what now, with hindsight, appears to be a telling part of the interview, he spoke movingly about Paris' tribute to Jackson at the memorial service at the Staples Center last month. He said: "It wasn't planned, it was spontaneous and a decision taken by Paris."I sat directly behind the children at the service and know Paris decided to get up on the stage there and then, because she wanted to do something, by herself, for her dad."At Jackson's memorial service, Paris had taken the microphone and told the audience: "Ever since I was born, Daddy has been the best father you could ever imagine. And I just wanted to say I love him so much."
Sunday, 9 August 2009


More from "Entertainment"
---

Over 7000 families displaced by aggression in Mareb
The number of the displaced families from inside and outside Mareb province amounted to 7,700 families due to the Saudi aggression on Yemen.
The internally displaced families in the districts of the province reached 6,200 families distributed on the districts of Majzar, Madghal, Raghwan, Serwah, Mareb city, al-Wadi, Harib al-Qramish, Harib Bihan, Bidbeda and al-Joba, the coordinator of the relief and humanitarian organization in the province Abdulkhaleq al-Sharif explained .
He pointed out that the number of the families displaced from Mareb to the capial Sana'a amounted to about 1,500 families distributed on several areas, including al-Hatarish, Bani al-Harish district, Daress, Mathbah, Aser, Shumilah, al-Sabeen and the 50th Street.


Saudi air raids kill three, injure others in Taiz
Three citizens were killed and other wounded in Saudi airstrikes targeted their house in Bir Basha area in Taiz province, a local official said on Monday.
These airstrikes coincided with other raids launched by the aggression warplanes and targeted Mokha Port and the quarantine premises, causing destruction in the port and the quarantine, the official explained.


One killed, two injured in Saudi raid in Sa'ada
A citizen was killed and his wife and son were seriously injured in a Saudi airstrike targeted their home in Baqem district of Sa'ada province, a security official said on Monday.
The raid led to the destruction of the house in full, the official added.
The aggression warplanes waged two raids on al-Sahn and Al Uqab areas in Sahar district, as well as two other raids on the villages of al-Marqoa and Al Lakon in Saqain district, he said.


Saudi aggression launches five sorties on Ibb
The Saudi-led coalition war jets waged five raids on Qa'a al-Jame'a in Assabrah district of Ibb province on Sunday.
No human casualties were reported due to the raids, a security official said, adding that the aggression strikes destroyed the remaining buildings and facilities in the area.
Qa'a al-Jame'a was hit by the Saudi aggression many times in the last ten days.


Russia calls for immediate cease-fire in Yemen
The Russian Foreign Ministry has described the Saudi-led coalition massacres in Yemen as horrific, calling for an immediate ceasefire and engaging in negations without preconditions.
The Russian Foreign Ministry's spokeswoman Maria Zakharova told a news conference in Moscow that despite the positive signals made by the negotiations between the Yemeni opposing parties in Geneva last December, but the armed confrontation in this country are still continuing, especially after the Saudi-led coalition announced the end of the truce and resumed the military operations.
" In recent days the media circulated horrible news about the Saudi-led coalition bombing on a MSF-supported hospital in Sa'ada, which resulted in deaths and injuries," she added.


Army regains control of three sites in Taiz
The army and popular committees managed on Tuesday to secure three sites in Taiz province, a local official said.
The army and popular committees carried out a military operation before Tuesday dawn ended up with regaining control over three sites in Addar junction between Nagd Qusaim and al-Misrakh in Taiz, the official added.


Three IEDs deactivated in Baidha
The security services and popular committees managed on Tuesday to defuse three improvised explosive devices (IEDs) in Baidha province.
A security official explained that two IEDs were discovered in Masha'ba area and the third one in the Ring Road in Baidha city, and all the IEDs were dismantled and defused by the competent teams.


Saudi aggression strikes MSF facility again
At least four people were killed on Sunday when a missile hit a hospital supported by Medecins Sans Frontieres (MSF) in Sa'ada province.
One projectile struck the Shiara Hospital in Razeh district at 9:20 a.m., according to MSF staff members on the ground. The MSF staff has been working in the hospital since November 2015.
"The hospital was hit by a projectile this morning, killing four people, wounding 10," In a statement issued by Doctors Without Borders/Médecins Sans Frontières (MSF),
Three of the injured are MSF staff members, two of whom are in critical condition, the medical humanitarian organization said. In addition, several buildings of the medical facility were collapsed.
"The number of casualties could rise as there could still be people trapped in the rubble." The organization said the staff has evacuated and patients are being transferred to Al Goumoury hospital in Sa'ada, which is also supported by MSF.
MSF cannot confirm the origin of the attack, but planes were seen flying over the facility at the time. At least one more projectile fell near the hospital.


Aggression strikes kill, injure civilians in Taiz
The Saudi aggression war jets have launched several raids on Mokha district in Taiz province.
A local official explained that the aggression raids killed and wounded a number of the workers in the water desalination plant belonging to Hayel Saeed Anam Companies in Mokha city, as well as destroying the plant and a water factory.
The hostile war jets waged raids on the government compound in Mokha and Warazan area in Dimnat Khadeer district, which resulted in damage in a citizen's farm and injuring civilians, the official said.