no comments in "Entertainment"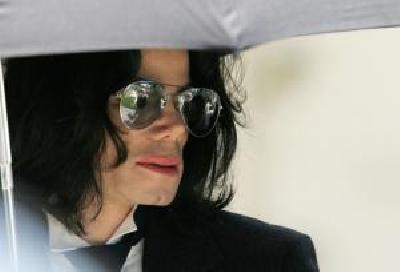 I'm the father of Jacko's daughter, says Oliver! star Mark Lester
Almotamar.net, Google - 'Michael Jackson asked me in a private conversation if I'd be willing to donate sperm on his behalf,' says Lester. One of Michael Jackson's closest friends, the former child star Mark Lester, has claimed he is the real father of the singer's daughter and would willingly take a paternity test to prove it.
Lester, who is godfather to all three of the Jackson children, has told how Michael approached him with a request that he act as a sperm donor so he could have children.
He also claims he has concerns about the welfare of Jackson's children and hopes his confession will ensure he is able to maintain contact with them.
Lester shot to fame in the lead role of Lionel Bart's 1968 musical film Oliver! and met Jackson in 1982 after the singer's manager rang him out of the blue.
He said he was "heartbroken" at losing contact with the three children, Michael Jnr, 12, Paris Michael Katherine, 11, and six-year-old Prince Michael II, known as Blanket.
Lester, 50, also points to a close physical resemblance between his 15-year-old daughter Harriet and Paris.
He said: "I'm godfather to Michael Jackson's children. I believe that Paris could be my daughter. I would be willing to take a paternity test.
"Michael Jackson asked me in a private conversation if I'd be willing to donate sperm on his behalf. I was phoned up by a London clinic and I was asked what would be a convenient time for me to attend," he told the News of the World.
"I made an appointment to go along. Michael was married to Debbie Rowe at the time. She's the birth mother of the children so I naturally assumed that sperm donation would have gone into Debbie and Debbie would have both the children.
"Of all Michael Jackson's children I'd assume that the one that looks most like me is Paris. In pictures of Harriet and Paris there is a strong resemblance between the two of them.
"Paris has blue eyes and a pale complexion and high cheekbones. My girls all have very similar features. It's been commented (upon) many times how similar Harriet and Paris are.
"I've come forward now because I have concerns about the welfare and upbringing of the children. There is a contact issue. I really want to remain in contact with those kids and I feel now that this is the only way I can ensure that.
"It's very, very upsetting not being able to see all those children. They are my godchildren and I love them deeply."
Jackson died of a heart attack at his Beverley Hills home on June 25. He was aged 50. A court has awarded permanent custody of the children to Jackson's mother Katherine, with closely-monitored visiting rights for their mother, Jackson's ex-wife Debbie Rowe.
Last month Lester gave an interview to Hello magazine. In what now, with hindsight, appears to be a telling part of the interview, he spoke movingly about Paris' tribute to Jackson at the memorial service at the Staples Center last month. He said: "It wasn't planned, it was spontaneous and a decision taken by Paris."I sat directly behind the children at the service and know Paris decided to get up on the stage there and then, because she wanted to do something, by herself, for her dad."At Jackson's memorial service, Paris had taken the microphone and told the audience: "Ever since I was born, Daddy has been the best father you could ever imagine. And I just wanted to say I love him so much."
Sunday, 9 August 2009


More from "Entertainment"
---

Detention of Yemenia aircraft in Comoros denied
An official source at the Yemenia Airways has denied rumors released in some news websites on the detention of one of the company's aircrafts by the Comorian airport authorities.
The Plane arrived to Sana'a International Airport at 11:30 pm after it took off at 12:45 am from Sana'a and headed to Djibouti and from there to Moroni, where it stopped there for fifty minutes to drop off and pick up passengers.


Egypt: Only by political consensus, future of Yemen would be built
Egypt has said the future of Yemen would be determined by consensus among the various political parties and without imposing any party his opinion on others by force.
In a statement issued on Thursday, the Egyptian Foreign Ministry emphasized the importance of all Yemeni political parties' commitment to continue the political dialogue under the sponsorship of the UN and on the basis of the Gulf initiative and its executive mechanisms, outputs of the National Dialogue Conference (NDC), the Peace and Partnership agreement as well as the Security Council's relevant resolutions, as it is the only way to resolve the country's current crisis.


Workshop in Sana'a on halting food aid for IDPs
The Executive Unit to manage camps of the internally displaced persons (IDPs) organized on Thursday a workshop on the announcement of stopping food aid for IDPs and finding other projects in their return areas.
The workshop aimed to educate the IDPs on halting the monthly food rations they were receiving from the UNHCR and international organizations, especially after the war had stopped in Abyan and Saada provinces and they can now return to their homes.
Ahmad al-Kohlani, head of the executive unit, praised the international organizations' role in helping IDPs throughout their displacement period through offering food aid and health and educational services.
The UNHCR spokeswoman confirmed that donors halted providing their aid after the return of IDPs to their homes from the displacement areas.
The internal displacement is one of large and complex issues and should be addressed by the Yemeni government with the support of UNHCR and other international organizations, she added.


Yemen, UNHCR sign MoU on health services for refugees
The Ministry of Public Health and Population and the UNHCR signed on Wednesday a memorandum of understanding (MoU) to provide health services for refugees and asylum seekers in Yemen.
Under the MoU, the refugees and asylum seekers will get preventive and curative services and health support and will benefit from the health programs given by the ministry for AIDS patients.
The memo obligates the health ministry and its offices in the Capital Sana'a and in the provinces of Aden, Lahj and Hadramout to provide health services for refugees for three years


UNSC extends sanctions
The UN Security Council adopted on Tuesday a unanimous Resolution No. (2204) extending sanctions on individuals and entities involved in acts threatening peace, security and stability in Yemen which reflects


First Military Region's commander escapes assassination
The First Military Region's commander Abdulrahman al-Halili survived an assassination attempt, a military source said on Monday.
One of the commander's guards was killed and six others injured when a bomb planted at roadside exploded targeting his motorcade in al-Qatan district in Hadramout province, the Defense Ministry's website quoted the military source as saying.


Arab League to discuss Yemeni developments in March
The General Secretariat of the Arab League said the latest developments in Yemen will be discussed within the agenda of the 143rd session of the League's Ministerial Council next month.
"It was agreed to discuss the latest developments in Yemen within the agenda of the regular session of the Arab League Council at the level of Arab foreign ministers to be held in March 09 - 10 in Cairo", Arab League's Deputy Secretary-General Ambassador Ahmed Ben Helli said in a press statement on Sunday.


Benomar: Political parties agree on legislative authority
The UN Secretary General Advisor on Yemen Affairs Jamal Benomar has announced that the political parties reached progress in the dialogue in preparation for a comprehensive dialogue.
Benomar said that the political powers had agreed on the form of the legislative power for the transitional period to ensure participation of all components which were not included in the current parliament.


Russia urges Yemeni parties to work hard to reach settlement
Russia called on Thursday Yemen's political parties to work as hard as possible to reach an agreement of the current impasse in Yemen.
All political powers did not relinquish the dialogue on forming new State's institutions, despite continuing the current crisis in Yemen," Russian Foreign Ministry spokesman Alexander Lukashevich told reporters.
He urged all political parties to speed up negotiations and show maximum flexibility in order to reach a settlement and implement the Security Council resolution 2201.


Arab Parliament rejects foreign interference in Yemen affairs
The Arab Parliament affirmed its absolute rejection of any foreign interference in Yemen internal affairs, warning that that will lead to the aggravation of the situation in the country.
In a statement issued on Tuesday, the Arab Parliament called on all Yemeni political parties to quickly reach a peaceful solution to the current impasse to maintain Yemen's unity and its territorial integrity.