no comments in "Entertainment"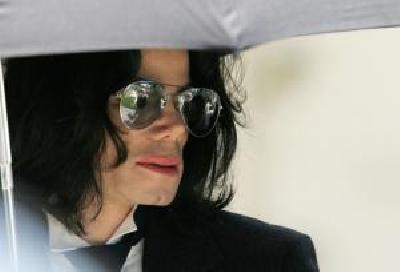 I'm the father of Jacko's daughter, says Oliver! star Mark Lester
Almotamar.net, Google - 'Michael Jackson asked me in a private conversation if I'd be willing to donate sperm on his behalf,' says Lester. One of Michael Jackson's closest friends, the former child star Mark Lester, has claimed he is the real father of the singer's daughter and would willingly take a paternity test to prove it.
Lester, who is godfather to all three of the Jackson children, has told how Michael approached him with a request that he act as a sperm donor so he could have children.
He also claims he has concerns about the welfare of Jackson's children and hopes his confession will ensure he is able to maintain contact with them.
Lester shot to fame in the lead role of Lionel Bart's 1968 musical film Oliver! and met Jackson in 1982 after the singer's manager rang him out of the blue.
He said he was "heartbroken" at losing contact with the three children, Michael Jnr, 12, Paris Michael Katherine, 11, and six-year-old Prince Michael II, known as Blanket.
Lester, 50, also points to a close physical resemblance between his 15-year-old daughter Harriet and Paris.
He said: "I'm godfather to Michael Jackson's children. I believe that Paris could be my daughter. I would be willing to take a paternity test.
"Michael Jackson asked me in a private conversation if I'd be willing to donate sperm on his behalf. I was phoned up by a London clinic and I was asked what would be a convenient time for me to attend," he told the News of the World.
"I made an appointment to go along. Michael was married to Debbie Rowe at the time. She's the birth mother of the children so I naturally assumed that sperm donation would have gone into Debbie and Debbie would have both the children.
"Of all Michael Jackson's children I'd assume that the one that looks most like me is Paris. In pictures of Harriet and Paris there is a strong resemblance between the two of them.
"Paris has blue eyes and a pale complexion and high cheekbones. My girls all have very similar features. It's been commented (upon) many times how similar Harriet and Paris are.
"I've come forward now because I have concerns about the welfare and upbringing of the children. There is a contact issue. I really want to remain in contact with those kids and I feel now that this is the only way I can ensure that.
"It's very, very upsetting not being able to see all those children. They are my godchildren and I love them deeply."
Jackson died of a heart attack at his Beverley Hills home on June 25. He was aged 50. A court has awarded permanent custody of the children to Jackson's mother Katherine, with closely-monitored visiting rights for their mother, Jackson's ex-wife Debbie Rowe.
Last month Lester gave an interview to Hello magazine. In what now, with hindsight, appears to be a telling part of the interview, he spoke movingly about Paris' tribute to Jackson at the memorial service at the Staples Center last month. He said: "It wasn't planned, it was spontaneous and a decision taken by Paris."I sat directly behind the children at the service and know Paris decided to get up on the stage there and then, because she wanted to do something, by herself, for her dad."At Jackson's memorial service, Paris had taken the microphone and told the audience: "Ever since I was born, Daddy has been the best father you could ever imagine. And I just wanted to say I love him so much."
Sunday, 9 August 2009


More from "Entertainment"
---

HEYA women leaders take part in PAR workshops and field research
In hope of resolving poverty and facing the community development challenges to meet up with the sustainable development goals agenda, and its subsequent problems on the community, in third world countries; a lot of institutions and governmental bodies invest a lot of efforts and attention into community participation. One of the most important research methodologies introduced in the recent present is the Participatory Action Research which relies entirely on community participation in every aspect of the research from setting goals to presenting the final results. Rather than having community participation as just a research method, this methodology promotes it to become a way of life amongst all segments of the community.


Speeding peace agreement implementation to maintain Yemen security
The Special Adviser to the UN Secretary-General on Yemen Jamal Benomar said on Saturday that accelerating the implementation of the Peace and National Partnership Agreement is regarded the best way towards the peaceful change to preserve Yemen security and stability.
Upon arrival in Sana'a, Benomar said that he will meet with President Abd-Rabbu Mansour Hadi and the newly assigned Prime Minister Khaled Bahah, in addition to political leaders of all political spectra.


Over 40 Ethiopian infiltrators held in Yemen
Troops of the 17th Infantry Brigade in Taiz province have held 41 Ethiopian infiltrators, as disembarked from a smuggling boat in Yemeni waters at Ban al-Mandab area.
commander of the 17th Infantry Brigade ,Brigadier Saleh al-Subari, pointed out that the boat was monitored at the Yemeni waters while unloading the Ethiopians at the Yemeni coasts.


Constitution drafting committee to continue works in Abu Dhabi
The Constitution Drafting Committee headed on Wednesday to the United Arab Emirates in order to continue holding its meetings in the capital Abu Dhabi for one month.
"The Committee will start meetings as of Thursday in Abu Dhabi as per its action plan and within the framework of finalizing and revising the first draft of the constitution," says head of the Committee Ibrahim al-Wazir as quoted by the NDC Media Center.


Cabinet urges quick formation of new government
The Cabinet on Wednesday urged all the concerned political parties to accelerate the formation of a new government.
In its meeting, which was chaired by Acting Prime Minister and Minister of Electricity Abdullah al-Akwa, the cabinet pointed to the importance of the new government formation in stabilizing the political, economic and security situation and overcoming the current problems.
The cabinet's meeting touched on a number of topics, especially the issues related to the service and development aspects.
The cabinet stressed the need to keep the different educational institutions away from any conflicts and the importance of commitment of all parties to maintain the safety of employees and students in these education institutions.


President Hadi chairs meeting of his advisors panel
President Abd-Rabbu Mansour Hadi chaired on Monday a meeting of the panel of presidential advisors along with Prime Minister-designate Khalid Bahah.
They reviewed the latest developments in the local arena, besides procedures to form a new government and distribution of the ministerial portfolios in accordance with criteria agreed upon by all components.


Ibb University suspends study for security reasons
Ibb University Council approved Sunday the halt of study in different colleges for a week due to security reasons in the governorate.
The council formed a committee to communicate with the local authority and concerned political forces to withdraw their militants from near the university for it is an educational institution to the governorate's sons.