no comments in "Entertainment"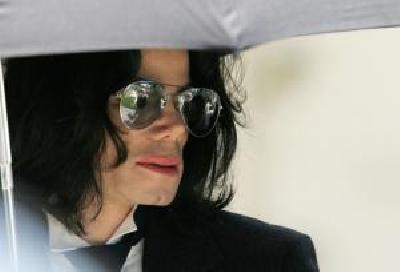 I'm the father of Jacko's daughter, says Oliver! star Mark Lester
Almotamar.net, Google - 'Michael Jackson asked me in a private conversation if I'd be willing to donate sperm on his behalf,' says Lester. One of Michael Jackson's closest friends, the former child star Mark Lester, has claimed he is the real father of the singer's daughter and would willingly take a paternity test to prove it.
Lester, who is godfather to all three of the Jackson children, has told how Michael approached him with a request that he act as a sperm donor so he could have children.
He also claims he has concerns about the welfare of Jackson's children and hopes his confession will ensure he is able to maintain contact with them.
Lester shot to fame in the lead role of Lionel Bart's 1968 musical film Oliver! and met Jackson in 1982 after the singer's manager rang him out of the blue.
He said he was "heartbroken" at losing contact with the three children, Michael Jnr, 12, Paris Michael Katherine, 11, and six-year-old Prince Michael II, known as Blanket.
Lester, 50, also points to a close physical resemblance between his 15-year-old daughter Harriet and Paris.
He said: "I'm godfather to Michael Jackson's children. I believe that Paris could be my daughter. I would be willing to take a paternity test.
"Michael Jackson asked me in a private conversation if I'd be willing to donate sperm on his behalf. I was phoned up by a London clinic and I was asked what would be a convenient time for me to attend," he told the News of the World.
"I made an appointment to go along. Michael was married to Debbie Rowe at the time. She's the birth mother of the children so I naturally assumed that sperm donation would have gone into Debbie and Debbie would have both the children.
"Of all Michael Jackson's children I'd assume that the one that looks most like me is Paris. In pictures of Harriet and Paris there is a strong resemblance between the two of them.
"Paris has blue eyes and a pale complexion and high cheekbones. My girls all have very similar features. It's been commented (upon) many times how similar Harriet and Paris are.
"I've come forward now because I have concerns about the welfare and upbringing of the children. There is a contact issue. I really want to remain in contact with those kids and I feel now that this is the only way I can ensure that.
"It's very, very upsetting not being able to see all those children. They are my godchildren and I love them deeply."
Jackson died of a heart attack at his Beverley Hills home on June 25. He was aged 50. A court has awarded permanent custody of the children to Jackson's mother Katherine, with closely-monitored visiting rights for their mother, Jackson's ex-wife Debbie Rowe.
Last month Lester gave an interview to Hello magazine. In what now, with hindsight, appears to be a telling part of the interview, he spoke movingly about Paris' tribute to Jackson at the memorial service at the Staples Center last month. He said: "It wasn't planned, it was spontaneous and a decision taken by Paris."I sat directly behind the children at the service and know Paris decided to get up on the stage there and then, because she wanted to do something, by herself, for her dad."At Jackson's memorial service, Paris had taken the microphone and told the audience: "Ever since I was born, Daddy has been the best father you could ever imagine. And I just wanted to say I love him so much."
Sunday, 9 August 2009


More from "Entertainment"
---

Three terrorists elements arrested in Lahj
A military raid on houses in Hota town of Lahj province resulted on Sunday in arresting three terrorists elements, a military source at the Fourth Military Region Command said.
The military source said that a number of automatic weapons and RPG launchers and silencer pistol were found during the raid, noting that the military and security services are still investigating and pursuing the remnants of the terrorist elements and cells who fled from the area.


EU denounces diminishing transfer in Yemen
The European Union has denounced any act aiming at diminishing the political transfer in Yemen, stressing that parties involved in armed clashes must abandon their weapons they seized from state's army and to abide by effective laws.
In a release issued by the EU Commission today on the occasion of the International Day of Democracy under the motto "Sharing Youth in the Democratic Process," it made it clear the world is focusing on involving youth in the democratic process.
"Half of the population in Yemen is under 15 years and one third of the population is between 15-29," the release said. The released added that the Yemeni youth cannot wait more as they are aspiring for more prosperous future and calling for a new Yemen people share power and resources away of dominance of any group or individuals.


Yemen, US discuss bilateral cooperation
Deputy Prime Minister and Minister of Telecommunications and Information Technology Ahmed Bindaghr met here on Sunday with US ambassador to Yemen Matthew Tueller.
During the meeting, they discussed the current situation and latest political developments in Yemen and its security repercussions on the security situation in the capital and the country as well.
Bindaghr called on the sponsor states of the Gulf initiative to continue to support the efforts of President Abd Rabbu Mansour Hadi to succeed the political settlement in the country.


President Hadi receives sheikhs, social figures of Heziaz area
President Abd-Rabb Mansour Hadi on Saturday met with a number of Sheikhs, dignitaries, and social figures from Heziaz area, southern the capital Sana'a.
Hadi during the meeting said that Yemen now is facing critical situation due to current Houthi escalation in and around the capital Sana'a, which needs more caution and avoiding not entering in a conflict with Houthi armed militias.
"We don't mind, and under the constitution and laws, to organize peaceful protests, but trying to storm government facilities, schools, police stations or houses is something forbidden,'' President Hadi said.
He urged everyone to bear his national responsibility in order to avoid fighting in the capital


Yemen, UK discuss arrangements of Yemen Friends meeting
Yemen's ambassador to the United Kingdom Abdullah al-Radi met on Friday in London with British Minister of State for Middle East Affairs Tobias Ellwood.
In the meeting, al-Radi and Ellwood discussed the underway arrangements for the next meeting of Friends of Yemen Group scheduled on September 24 in New York, as well as the aspects of bilateral cooperation between the two countries.
The British minister confirmed his country's strong support to President Abd Rabbo Mansour Hadi to complete the entitlements of the transitional stage and translate the outcomes of the national dialogue conference (NDC). He stressed that the international community would not allow any group or party to obstruct Yemen's exit march to the prospects of harmony ,peace, development and prosperity.


US reiterates its keenness to support Yemen
The U.S. ambassador to Yemen Matthew Tueller reiterated on Thursday his country's keenness to support the political process in Yemen and to provide support to Yemen to face the entitlements of the current transitional phase.
In a meeting between Minister of Planning and International Cooperation Dr. Mohamed al-Saadi and the U.S. ambassador, the two sides reviewed the developments at the national arena and the cooperation between the two countries, as well as the underway arrangements for holding the meeting of the Group of Yemen Friends on September 24 in New York.


Yemen, US discuss cooperation in higher education
Yemen and the US discussed here on Wednesday the joint cooperation between the two countries in higher education and scientific research areas.
During the meeting, Minister of Higher Education and Scientific Research Hisham Sharaf and US ambassador to Yemen Matthew Tueller reviewed the measures to dispatch the top 10 high school graduate students to study in the US universities in 2014-2015.
Moreover, they discuss ways to increase the competitive opportunities for Yemeni postgraduate students within the Fulbright US Scholar Program.


President receives phone call from Saudi FM
- President Abd Rabbu Mansour Hadi received on Monday evening a phone call from Saudi Foreign Minister Saud al-Faisal.
During the phone conversation, al-Faisal voiced his country's concern over the current Houthi escalation in and around the capital Sana'a, and in Marib and Jawf provinces.
He also expressed discontent of Saudi Arabia along with the GCC other states over such actions by Houthis that aim to undermine the political settlement process in Yemen in accordance with the GCC-brokered deal.


Arab FMs condemn escalation in Sana'a
Arab Foreign Ministers have condemned political and security escalation in Sana'a, stressing their countries' full commitment to maintain Yemen's unity and sovereignty and rejection of any interference in its internal affairs.
In a statement issued on Sunday at the conclusion of the 142nd regular session of the Arab League Council, the Arab Foreign Ministers urged all Yemeni political forces, including Ansarallah, to abide by the initiative of the Presidential National Committee, which - as they said - is the proper and only solution to tackle the current crisis in Yemen, maintain its stability and security and complete the transition stage.