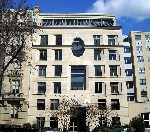 Almotamar.net, Saba
- Carnegie Endowment for International Peace, an American organization based in Washington, has urged the U.S. administration to raise its aid offered to Yemen to help it overcome its challenges out of its importance a strategic country in the region.
A report issued recently by the organization considered that it is in favor of Washington to contribute in some way to improving the internal security in Yemen, indicating that the mutual interests of the U.S. with Yemen go beyond issues of combating terrorism.
The international report affirmed that the challenges and problems that Yemen faces are not unique in the region and the development plans and the government's efforts for reducing poverty and improving public service have been negatively affected because of the interconnection between the economy and the security.
The report pointed out that despite the limited financial potentials of the Yemeni government, but it defined different areas to focus on them widely to push forward the economic development and enlarge the government's control.
Speaking to Saba, the report's preparer Christopher Boucek described Yemen as an important country and the challenges it faces require support by the international community to Yemen to produce complete and proportional resolutions.
Furthermore, spokesman of Yemeni embassy in Washington Mohammed al-Basha confirmed that there is a positive change in the U.S. official departments which find proper to lift up the ceiling of aid offered to Yemen in all areas.
He said that the letter of the U.S. President Barack Obama to President Saleh, conveyed recently by the US President's Assistant for Homeland Security and Counterterrorism John Brennan, affirmed this new vision of the U.S administration towards Yemen.