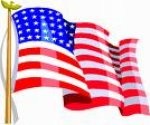 Almotamar.net, Saba
- Yemen and the U.S. have signed a grant deal worth $ 259.382 in support for the rural electricity. The deal was signed by minister of Planning and International Cooperation Abdul Karim Al-Arhabi and U.S. ambassador to Yemen Stephen Seche.
The sum would be directed to finance the second phase of the project to build up the capacity of the rural electricity authority as well as drawing up an action plan to implement the rural electricity program.
A statement by the U.S. embassy in Sana'a has noted that the grant comes as expanding electrical services in Yemen's rural areas has become essential to increase agricultural production capacity and to create more jobs as well as promoting economic development.
The project will also help families and stores relying on expensive electrical generators or traditional power resources to save costs spent on such power tools.