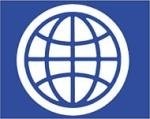 Almotamar.net, Saba
- The World Bank (WB) Vice President for the Middle East and North Africa region Shamshad Akhtar is due in Yemen on November 8th in an official visit, the weekly 26 September.net reported on Thursday.
Well-informed sources told the weekly that Akhtar would discuss with senior officials in the government the relations between WB and Yemen and the future development projects within the development program and plans to reduce poverty.
The World Bank has announced a new country strategy, under which WB grants Yemen about $ 480 million.
Akhtar visit also aims to get acquainted with the present WB projects , especially reviewing the bank assistance to Yemen in facing the pandemic of the swine flu.
The official spokesman for the Yemeni government, the minister of information Hassan al-Lawzi said the number of discovered infection by the H1N1 virus amounted to 1618 cases , among them 1102 cases of mixing on which symptoms of the disease appeared and 516 cases confirmed in addition to registering 16 cases of death because of the disease.
WB Vice President, during her meeting with a Yemeni delegation on the sidelines of latest annual meetings, affirmed the WB's keenness on supporting Yemen, adding that the bank would work on financing several developmental projects in the coming years.
She said the bank will prepare an initiative to support economic integration between Yemen and the regions' States, especially in infrastructure project area.