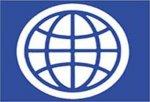 Almotamar.net
- Director of the World Bank (WB) Office in Yemen Benson Atting has said the WB would help the Yemeni government at the Riyadh conference to be held on 27-28 this month to sped up the rate of the donors' implementation of their commitments and pledges at London conference of 2006 through a mechanism with which the donor countries and the Gulf Cooperation Council states (GCC) can meet their commitments to Yemen.
In an interview to be published by al-Mithaq newspaper on Monday he has clarified that the WB would work at Riyadh conference on speeding up influx of assistance to Yemen via a defined timetable so that the vision of the Yemeni government would be clear and can determine the volume of funds that it would receive in every year and the date of receiving them.
The international official added that the WB would seek at the conference to draw up a timetable for the aid to be offered to Yemen as well as the discussion of the economic sectors the donors would support.
Atting said there are many of mechanisms that will be discussed at the conference of Riyadh for carrying out those commitments. The applicable mechanisms or accepted by other parties are the ones to be adopted. If we come back from the conference with an agreement on mechanisms of meeting the commitments of the GCC states to Yemen that would be among the biggest achievements that we realize he said.
The WB official pointed out that his bank would endeavor to improve coordination with the other donors so that to reach a good coordination helping the Yemeni government benefit from grants and loans which the donor countries offer.
He has also revealed that the WB would offer Yemen an amount of $480 million to finance development projects, as part of the strategy of country assistance to Yemen for the years 2010-2013.