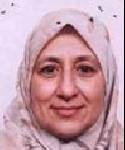 Almotamar.net
- Woman National Committee (WNC) is to hold its second national conference for anti-violence against the woman. Chairwoman of the WNC Rashida al-Hamadani said the conference to be held on 7-8 next March would cast light on the topic of anti-violence against the woman.
Al-Hamadani added. In a press conference held in Sana'a Sunday morning by the WNC in cooperation with OXFAM organisation, the conference comes in coincidence with 3 decades since the agreement of ending all forms of discrimination against the woman put into force and the elapse of 26 years on signing and endorsing it by Yemen.
Al-Hamadani considered that international document as the criterion u [on which the improvement occurring in women conditions is measured by eliminating all forms of violence and discrimination against them in private and public life.
She has also revealed intention of the WNC inclusion of issues of social gender in three government institutions namely, the police, judiciary council and ministry of justice. She said that Yemen is still considered ahead of many world countries in highlighting violence phenomenon against the woman in the 4th 5-year plan.
She said the conference would discuss issues concerning the Yemeni woman as embodiment of the woman needs in the 4th five-year plan for development 2011-2-15, the quota system to increase the woman participation in the political life, increase in employment of woman teachers in the rural areas and in the health sector, approval of fixing the age of 17 years as minimum age of marriage in addition to issuing laws prohibiting all forms of violence against the woman.