no comments in "Civil society"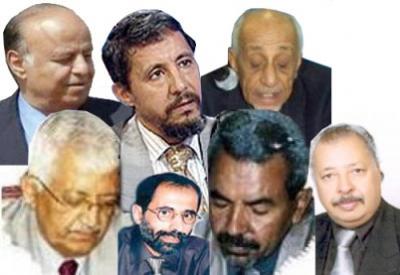 Parties Affairs Committee sends notifications to parties to present final accounts
Almotamar.net - Political Parties and organisations Affairs Committee (PAC) on Wednesday approved sending notes to political parties and organisations which have not yet provided the committee with their final accounts.

In its meting held Wednesday under chairmanship of the minister for parliament and shoura council affairs Ahmed Mohammed al-Kuhlani, the PAC reviewed the topics on its agenda and the measures needed to be taken about them.
The PAC considered a report presented by secretary of the PAC concerning the political parties and organisations that had sent their final accounts to the Committee.

The meeting also viewed a report p [resented by an ad hoc committee regarding preliminary visions and suggestions on developing and modernizing the law of political parties and organisations in harmony with developments and variables in the political life in the way enhancing the democratic experience and the political plurality in the light of constitutional texts and operating laws.

The PAC also studied a report presented to it regarding the Democratic Movement for Change and Construction and set up a committee to study the subject in the light of the law of political parties and organisations and the movementís statute.


More from "Civil society"
---

Army missile unites target mercenaries in Sourwah
The missile units of the army and popular force targeted on Friday gatherings of Saudi-paid mercenaries in Sourwah district of Marib province, a military official said.
Dozens of mercenaries were killed and wounded, Including Colonel Saleh Al-Kahli Al-Bukhaiti, commander of a battalion of mercenaries with a number of his companions, the official added.


Mercenaries launch artillery attacks on citizens' houses in Serwah
The Saudi-paid mercenaries launched on Friday intensively artillery and missile attacks on houses and farms of citizens in Serwah district of Mareb province.
A local official said that and artillery bombardment of the mercenaries targeted the areas of the airport, al-Haglan, Wadi Nawa and Souk Serwah, and caused great damage to the houses and farms of citizens.


49 Yemeni civilians killed in 212 Saudi aggression airstrikes in six days
At least 49 civilians were killed, Including thirteen children and six women, and 16 others wounded including a woman and child in 212 airstrikes launched by US-backed Saudi aggression warplanes on several Yemeni provinces over the past six days, officials and residents said.
In Sanaa province, the aggression warplanes launched 55 air strikes on the districts of Nehm, Hamdan, Sanhan, Belad Alroos.