no comments in "Civil society"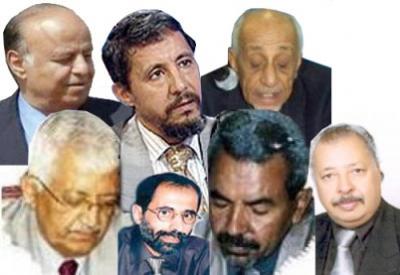 Parties Affairs Committee sends notifications to parties to present final accounts
Almotamar.net - Political Parties and organisations Affairs Committee (PAC) on Wednesday approved sending notes to political parties and organisations which have not yet provided the committee with their final accounts.

In its meting held Wednesday under chairmanship of the minister for parliament and shoura council affairs Ahmed Mohammed al-Kuhlani, the PAC reviewed the topics on its agenda and the measures needed to be taken about them.
The PAC considered a report presented by secretary of the PAC concerning the political parties and organisations that had sent their final accounts to the Committee.

The meeting also viewed a report p [resented by an ad hoc committee regarding preliminary visions and suggestions on developing and modernizing the law of political parties and organisations in harmony with developments and variables in the political life in the way enhancing the democratic experience and the political plurality in the light of constitutional texts and operating laws.

The PAC also studied a report presented to it regarding the Democratic Movement for Change and Construction and set up a committee to study the subject in the light of the law of political parties and organisations and the movementís statute.


More from "Civil society"
---

Sudan congratulates Yemen National Salvation Government
The Sudan's community in Yemen congratulated the formation of the Yemeni new National Salvation Government.
"On behalf of the Sudanese community and all the freemen of the Sudanese people who are anti-Saudi aggression on the brotherly Yemeni people, we congratulate the formation of the Yemeni new National Salvation Government," the Sudanese


SPC deplores negative reactions towards forming national salvation government
The Supreme Political Council strongly deplored some negative reactions made towards the formation of the National Salvation Government, saying the formation of the new government came in response to the will of the Yemeni people in the face of the Saudi aggression that targets the Yemeni people, their land and destroys all Yemeni resources


National salvation government convenes first meeting after sworn-in
Prime Minister Abdulaziz bin Habtour convened the first meeting of the newly-formed national salvation government here in the capital Sanaa to assume responsibilities.
The meeting was held on Tuesday after the new cabinet was sworn in before president of the Supreme Political Council, Saleh al-Sammad.


Leader Ali Abdullah Saleh congratulates nation on Independence Day
Former President of the Republic of Yemen, president of the General People's Congress, strongman Ali Abdullah Saleh congratulated the Yemeni people on the occasion of the 49th anniversary of the independence day, when Yemen got freedom from Britain in 30th November 1967, calling the nation to move forward for more and more victories.
Saleh's congratulation came in a speech to the nation late on Tuesday on the eve of the independence day.