no comments in "Civil society"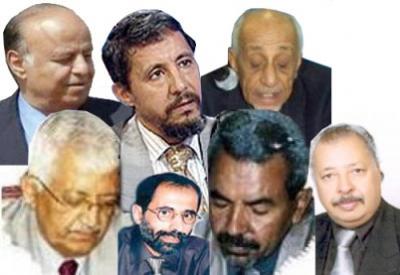 Parties Affairs Committee sends notifications to parties to present final accounts
Almotamar.net - Political Parties and organisations Affairs Committee (PAC) on Wednesday approved sending notes to political parties and organisations which have not yet provided the committee with their final accounts.

In its meting held Wednesday under chairmanship of the minister for parliament and shoura council affairs Ahmed Mohammed al-Kuhlani, the PAC reviewed the topics on its agenda and the measures needed to be taken about them.
The PAC considered a report presented by secretary of the PAC concerning the political parties and organisations that had sent their final accounts to the Committee.

The meeting also viewed a report p [resented by an ad hoc committee regarding preliminary visions and suggestions on developing and modernizing the law of political parties and organisations in harmony with developments and variables in the political life in the way enhancing the democratic experience and the political plurality in the light of constitutional texts and operating laws.

The PAC also studied a report presented to it regarding the Democratic Movement for Change and Construction and set up a committee to study the subject in the light of the law of political parties and organisations and the movementís statute.


More from "Civil society"
---

Court executes man for rape, murder girl
The court of Appeal and judicial authorities in the capital Sanaa on Monday executed Hussein Abdullah al- Saket after convicted him of raping and killing five-year-old girl Safa Mohamed Taher al-Matari.
The execution of the 22-year-old al-Saket was carried out in a public place in Tahrir Square in central Sanaa where thousands of people witnessed the scene


Saudi air strikes continues its criminal attack on Yemen
Saudi aggression warplanes continued criminal air strikes on several provinces, targeting public and private properties over the past hours, officials said on Monday.
The warplanes launched three raids on Dawar area in Mastaba directorate of Hajah provinces and four raids on Hardh and Medi directorates.


Civil Aviation denies Saudi lies, confirms Sanaa Airport is secure, safe
The General Authority for Civil Aviation and Meteorology denied false claims by the Saudi-led aggression coalition about the Sanaa international airport, in a statement.
It said the airport is safe, secure and completely prepared to receive incoming flights in according to the international aviation standards.