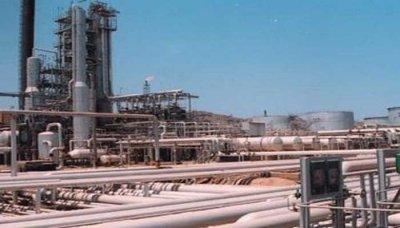 Crude oil sales for May 2011 approved
Almotamar.net, Saba - The Supreme Committee on Crude Oil Marketing, headed by Prime Minister Ali Mujawar, approved on Monday the crude oil sales for March 2011, at a total quantity of 6.3 barrels.

The committee decided to sell four million barrels of Masila crude oil, including 750 thousand barrels carried-over from April 2011, for the dated Brent minus USD 2.48 according to the best offered price.

Regarding Marib crude oil, the committee approved the selling of the total quantity amounting to 2.3 million barrels to Aden Refinery Company for the dated Brent without any premium or discount price.

The committee attributed the increase occurred in the May quantities to the change of oil prices in the second quarter of 2011, the higher world prices that led to increase the government's share and the quantity carried-over from last April, in addition to 500 thousand barrels settled with the production companies in the first quarter.

---

Sudan congratulates Yemen National Salvation Government
The Sudan's community in Yemen congratulated the formation of the Yemeni new National Salvation Government.
"On behalf of the Sudanese community and all the freemen of the Sudanese people who are anti-Saudi aggression on the brotherly Yemeni people, we congratulate the formation of the Yemeni new National Salvation Government," the Sudanese


SPC deplores negative reactions towards forming national salvation government
The Supreme Political Council strongly deplored some negative reactions made towards the formation of the National Salvation Government, saying the formation of the new government came in response to the will of the Yemeni people in the face of the Saudi aggression that targets the Yemeni people, their land and destroys all Yemeni resources


National salvation government convenes first meeting after sworn-in
Prime Minister Abdulaziz bin Habtour convened the first meeting of the newly-formed national salvation government here in the capital Sanaa to assume responsibilities.
The meeting was held on Tuesday after the new cabinet was sworn in before president of the Supreme Political Council, Saleh al-Sammad.


Leader Ali Abdullah Saleh congratulates nation on Independence Day
Former President of the Republic of Yemen, president of the General People's Congress, strongman Ali Abdullah Saleh congratulated the Yemeni people on the occasion of the 49th anniversary of the independence day, when Yemen got freedom from Britain in 30th November 1967, calling the nation to move forward for more and more victories.
Saleh's congratulation came in a speech to the nation late on Tuesday on the eve of the independence day.