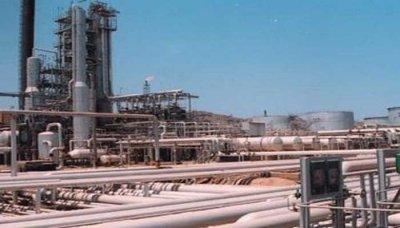 Crude oil sales for May 2011 approved
Almotamar.net, Saba - The Supreme Committee on Crude Oil Marketing, headed by Prime Minister Ali Mujawar, approved on Monday the crude oil sales for March 2011, at a total quantity of 6.3 barrels.

The committee decided to sell four million barrels of Masila crude oil, including 750 thousand barrels carried-over from April 2011, for the dated Brent minus USD 2.48 according to the best offered price.

Regarding Marib crude oil, the committee approved the selling of the total quantity amounting to 2.3 million barrels to Aden Refinery Company for the dated Brent without any premium or discount price.

The committee attributed the increase occurred in the May quantities to the change of oil prices in the second quarter of 2011, the higher world prices that led to increase the government's share and the quantity carried-over from last April, in addition to 500 thousand barrels settled with the production companies in the first quarter.

---

Saudi helicopter shot down in Mareb
An Apache helicopter of the Saudi-led coalition was shot down in Ber al-Maraziq area located between Mareb and Jawf provinces, a military official said Monday.
The official explained that the air defenses of the army and popular committees managed to target the hostile helicopter, which led to its downfall.


Aggression continues to breach ceasefire
The Saudi aggression and its hirelings continued to breach the UN-sponsored ceasefire in some provinces, a military official on Sunday.
The Saudi war jets and hirelings have bombed Haradh border outlet with missiles and artillery shells, the official said.
The hirelings in Taiz province pounded al-Serary village with different kinds of weapons.


Saudi raid kills 10 in Mocha
At least ten people were killed on Sunday in a Saudi airstrike on the coastal district of Mocha in Taiz province, a local official said.
The airstrike targeted a house, which was completely destroyed, the official said, adding the killed, including women and children, were of one family and others also were wounded in the airstrike.


Saudi warplanes wage raids on Sa'ada
The Saudi warplanes launched on Sunday two air raids on different areas in Sahr district of Sa'ada province, a military official said.
The official added the raids targeted two cold storage chambers for vegetables and fruits in Ahma-al-Talah and al-Saifi areas in Sahr district.
The official mentioned no further details about casualties.