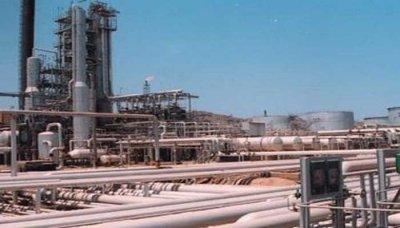 Crude oil sales for May 2011 approved
Almotamar.net, Saba - The Supreme Committee on Crude Oil Marketing, headed by Prime Minister Ali Mujawar, approved on Monday the crude oil sales for March 2011, at a total quantity of 6.3 barrels.

The committee decided to sell four million barrels of Masila crude oil, including 750 thousand barrels carried-over from April 2011, for the dated Brent minus USD 2.48 according to the best offered price.

Regarding Marib crude oil, the committee approved the selling of the total quantity amounting to 2.3 million barrels to Aden Refinery Company for the dated Brent without any premium or discount price.

The committee attributed the increase occurred in the May quantities to the change of oil prices in the second quarter of 2011, the higher world prices that led to increase the government's share and the quantity carried-over from last April, in addition to 500 thousand barrels settled with the production companies in the first quarter.

---

Saudi aggression's warplanes launches 7 raids on capital
Saudi aggression's warplanes waged seven raids against the capital Sana'a early on Sunday, an official said.
The strikes targeted Sarif area east of al-Rawda city, on the road linking the capital with neighboring province of Mareb, causing large damage to citizens' houses and farms, the official added.


Saudi aggression airstrikes kill 10 people in Ibb
Ten people were killed and nine injured in early Sunday morning Saudi aggression airstrikes on residential quarter in downtown Ibb city, an official said.
The hostile warplanes targeted residential buildings in Dar al-Sharf area of Mafrak Jibla neighborhood, he said.
The Saudi aggression also waged two raids on Bin Laden tourist complex few miles away city in central the city, said the official, adding that three other air raids hit Kah area in al-Sabrah district of Ibb province.


Saudi raid injures 16 people in Sa'ada
At least 16 people were injured on Saturday in a Saudi air raid on Magz district of Sa'ada province, a security official said.
The Saudi-led aggression targeted al-Gerbah bridge in the district, the official added.
Before two days, the Sauid warplanes targeted the bridge with two raids causing a cut off the road for some areas.


Saudi warplanes launches 12 raids on Radaa
Saudi aggression warplanes waged 12 air raids on
Radaa city and surroundings regions of Baidha province late on Friday ,a military official said.
The raids destroyed communication grid in Ihraam mount in the city.
The official added the fighter jets continued intensely flying over the sky of the city and broke the sound barrier.