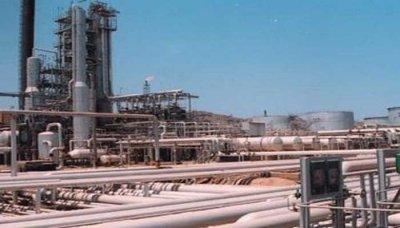 Crude oil sales for May 2011 approved
Almotamar.net, Saba - The Supreme Committee on Crude Oil Marketing, headed by Prime Minister Ali Mujawar, approved on Monday the crude oil sales for March 2011, at a total quantity of 6.3 barrels.

The committee decided to sell four million barrels of Masila crude oil, including 750 thousand barrels carried-over from April 2011, for the dated Brent minus USD 2.48 according to the best offered price.

Regarding Marib crude oil, the committee approved the selling of the total quantity amounting to 2.3 million barrels to Aden Refinery Company for the dated Brent without any premium or discount price.

The committee attributed the increase occurred in the May quantities to the change of oil prices in the second quarter of 2011, the higher world prices that led to increase the government's share and the quantity carried-over from last April, in addition to 500 thousand barrels settled with the production companies in the first quarter.

---

SPC affirms Yemen will positively deal with any peace initiative stopping aggression
President of the Supreme Political Council Saleh Al-Samad has affirmed that Yemen will positively deal with any peace initiative stopping the aggression against the country and preserving dignity of Yemenis.
In an interview with Reuters, Al-Sammad noted that peace initiatives inside the country are continuing but the warring parties with the aggression do not have the decision.
He praised the Central Bank of Yemen for its "mighty efforts" for economic stability at a time of conflict, and criticised attempts by the exiled government to cut the institution off from the outside world.


Saudi warplanes wage raids on Capital
The Saudi warplanes launched on Monday raids on the Capital Sana'a, a local official said.
The official added the hostile warplanes targeted al-Zandani farms and al-Raebi plant in the north of the capital Sana'a with a number of air raids.
He pointed out that the Saudi warplanes hit the 21st September park and Attan area in the capital Sana'a with a number of raids.


Riyadh's hirelings bombs Serwah
Riyadh's hirelings targeted with artillery and Katyusha shells citizens' houses and farms in Al-matar, al-Koba and and Wadi Nawa areas , the official added.