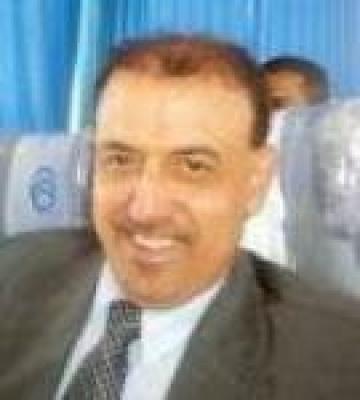 The GPC adheres to the Gulf initiative, crisis solution lies in early elections
Almotamar.net - Sana'a-Assistant Secretary General of the General People's Congress (GPC) Sultan al-Barakani on Monday has affirmed that solution of the Yemeni crisis lies in holding early elections. He asserted that the early elections the safe outlet and guarantee for all the parties for mending the state of congestion and stopping bloodshed.

In an interview to Ukad newspaper, al-Barakani said the President has given authority to the GPC's General Committee to sit with the opposition, the Gulf Cooperation Council (GPC) and ambassadors and friends for preparing the mechanism of the Gulf initiative. "This is what we are working on inside the party now for crystallizing a vision for the solution and we are communicating with all opposition parties and authority so that to sit together to prepare the mechanism and study the project presented by the United Nations Secretary General's envoy Gamal bin Omar, containing much of the mechanisms related to the initiative and we have conviction of holding early elections and transferring the power, instead of postponement."


---

Court executes man for rape, murder girl
The court of Appeal and judicial authorities in the capital Sanaa on Monday executed Hussein Abdullah al- Saket after convicted him of raping and killing five-year-old girl Safa Mohamed Taher al-Matari.
The execution of the 22-year-old al-Saket was carried out in a public place in Tahrir Square in central Sanaa where thousands of people witnessed the scene


Saudi air strikes continues its criminal attack on Yemen
Saudi aggression warplanes continued criminal air strikes on several provinces, targeting public and private properties over the past hours, officials said on Monday.
The warplanes launched three raids on Dawar area in Mastaba directorate of Hajah provinces and four raids on Hardh and Medi directorates.


Civil Aviation denies Saudi lies, confirms Sanaa Airport is secure, safe
The General Authority for Civil Aviation and Meteorology denied false claims by the Saudi-led aggression coalition about the Sanaa international airport, in a statement.
It said the airport is safe, secure and completely prepared to receive incoming flights in according to the international aviation standards.