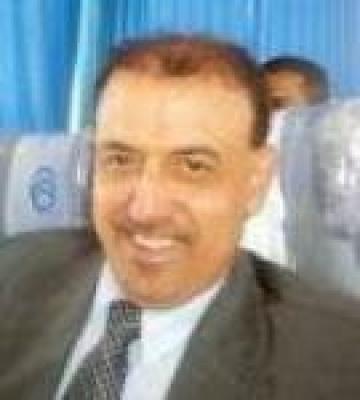 The GPC adheres to the Gulf initiative, crisis solution lies in early elections
Almotamar.net - Sana'a-Assistant Secretary General of the General People's Congress (GPC) Sultan al-Barakani on Monday has affirmed that solution of the Yemeni crisis lies in holding early elections. He asserted that the early elections the safe outlet and guarantee for all the parties for mending the state of congestion and stopping bloodshed.

In an interview to Ukad newspaper, al-Barakani said the President has given authority to the GPC's General Committee to sit with the opposition, the Gulf Cooperation Council (GPC) and ambassadors and friends for preparing the mechanism of the Gulf initiative. "This is what we are working on inside the party now for crystallizing a vision for the solution and we are communicating with all opposition parties and authority so that to sit together to prepare the mechanism and study the project presented by the United Nations Secretary General's envoy Gamal bin Omar, containing much of the mechanisms related to the initiative and we have conviction of holding early elections and transferring the power, instead of postponement."


---

Dutch hostages freed in Yemen
A security source said Tuesday that the Dutch journalist Judith Spiegel and her husband Boudewijn Berendsen who were kidnapped since the 8th of July have been freed.


Japan provides US$5.6 mln to food-insecure IDPS in Yemen
The United Nations World Food Programme (WFP) has expressed gratitude to Japan for its latest contribution of US$5.6 million, which will be used to provide wheat flour and pulses to food insecure and vulnerable internally displaced people (IDPs) in Yemen.


Yemen to partake in FMs' meetings of OIC member countries
Yemen is to partake the 40th session of Foreign Ministers Council of the Member States to the Organization of Islamic Cooperation (OIC), which will be held during the period ( December 9- 11, 2013) in the Guinean capital, Conakry.